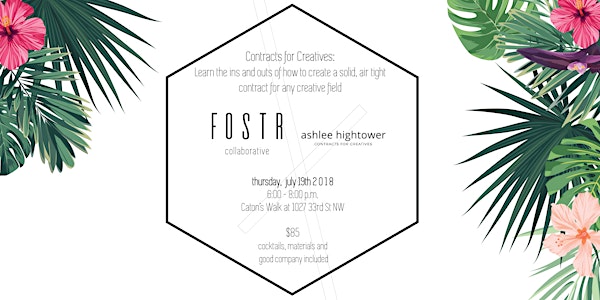 Contracts for Creatives: Learn the ins and outs of how to create a solid, a...
Location
Fostr Collaborative
1027 33rd St NW
Suite 250
Washington, DC 20007
United States
Description
Ashlee Hightower is an attorney who specializes in creating contracts for creative entrepreneurs and small business owners. She wants to share her tips and tricks with you on how you can create a contract to protect your business. Learn how to craft a contract and what language to use when with this workshop!
Cocktails, materials and good company included - $85