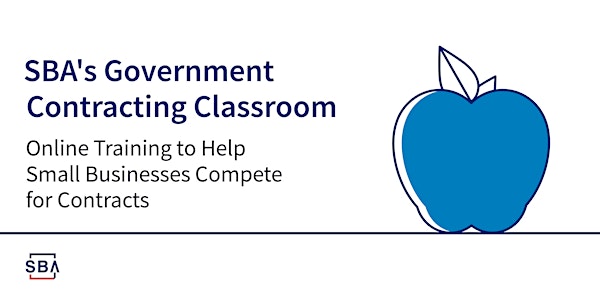 Contracting Corner: How to do Business with the GSA
Learn how to do business with the General Services Administration (GSA). You name it, they might buy it.
About this event
Learn about the General Services Administration (GSA), and how they purchase products, services and workspaces. Gain a better understanding of the GSA Schedules.
Meet Bill Strobel, Procurement Analyst, Small Business Technical Advisor for the Heartland Region 6 of the General Services Administration (GSA) as he discusses the "ins and outs" of doing business with GSA.
GSA is more than just the government's landlord. It is a major player in the Federal Marketplace. Specializing in providing innovative solutions for Federal agencies' needs resulting in the purchase of products, services, and workspaces. You name it, they might buy it. Learn more about GSA schedules – the schedules' purpose and the products purchased from them. Hear about procurements related to the Public Building and Federal Acquisition Services as well as small business resources available on GSA's website. GSA's Heartland Region 6 is responsible for purchases impacting Federal agencies located in Iowa, Kansas, Missouri, and Nebraska.
We hope you can join us on June 10, 2022, from noon until 1:00. SBA's Business Opportunity staff will be on hand to provide support for this call.
Click this link to JOIN the live webinar at noon on Friday, June 10th: http://ow.ly/UTPb50JetTg
SBA's "Contracting Corner" is a team effort between the Wichita and Kansas City District Offices of the SBA. Our goal is to educate Kansas small businesses about procurement practices, opportunities and events taking place in Kansas. With a goal to have a positive impact on the State's economy through our Kansas Small Businesses.