Continuing Education Registration for 2017 Empowered To Connect Simulcast

Friday, April 7, 2017 at 12:00 AM

-

Saturday, April 29, 2017 at 11:30 PM (CDT)
Event Details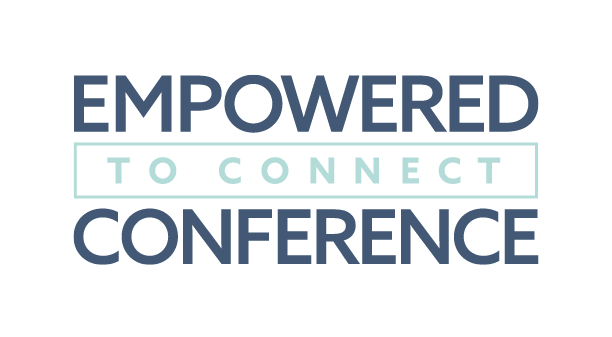 Bringing Hope and Healing to Families
Show Hope is partnering with Empowered To Connect to present the Empowered To Connect Conference on April 7-8, 2017, in Franklin, Tennessee. Come experience practical teaching in a safe and supportive community as we work to equip families, churches, and professionals to better serve children impacted by adoption and foster care. 
The Empowered To Connect Conference features Trust-Based Relational InterventionⓇ methods developed by Dr. Karyn Purvis and Dr. David Cross from the TCU Institute of Child Development to help bring attachment and connection in families. The content is ideal for those who are serving and supporting others, including social workers, agency professionals, church staff and ministry leaders, counselors, and therapists.
This event will help parents and professionals understand the needs of children and the impact of trauma. It will also present an overview of attachment research and sensory processing, as well as insights and tools for promoting connection and healing. 
All professionals interested in receiving continuing education credit must register through this site. You will not be eligible for credit without a confirmation of registration and badge.
Find more information about the conference here >
For inquiries regarding the Empowered To Connect Conference, please call 615-550-5600 ext. 116 or email etcconferences@showhope.org.
Where can I attend the Empowered to Connect Simulcast? 
A list of sites is available here. Please contact the host of a specific site for additional details. 
Who is eligible for continuing education credits? 
Approval for the 2017 Conference is pending. The 2016 Empowered to Connect Conferences were approved by the National Association of Social Workers (Approval #886649357-0) for 11 Social Work CE contact hours. 
Professionals seeking credit will need to scan in and out of the event each day and will be emailed certificates within 2 weeks. 
Though this conference is not pre-approved by other accreditation organizations, previous attendees of various professions have received CE credit for this event. Please explore options with your accreditation organization before registering or email etcconferences@showhope.org with specific questions. 
Please be advised: CE credits are for licensed professionals only and are not the same as adoptive/foster training credits. 
What are the fees to receive continuing education credit? 
A processing fee of $50 is required for each attendee seeking continuing education credit. This fee is in addition to any registration fees for viewing at the host site. Regardless of site, all professionals seeking continuing education credit must register here. Continuing education credits will not be available for any attendee who does not register. 
What will I receive when I register? 
You will receive a registration of confirmation shortly after submitting payment. Prior to the conference, you will receive a printable badge you will bring to your host site. It will be scanned when you enter and leave the event to track your attendance and generate a certificate that will be emailed to you after the conference. 
Can I register the day of the event? 
Yes! You will receive an email shortly before the conference with a barcode that will be used to track your attendance. This may be printed or scanned from a phone or mobile device. 
I am an adoptive or foster parent who must submit proof of attendance to my agency. Should I register here? 
No. This registration is only for those seeking professional credits. There is no need to sign up for adoptive/foster parent training credit. Certificates of attendance will be available at your host site each day. You will be responsible for submitting the certificate to your agency, and it is at the agency's discretion whether or not to count participation toward training credits. 
What if I am registered but can no longer attend? 
Unfortunately, no refunds will be granted. Registrations may be transferrable to another attendee. Please email etcconferences@showhope.org with questions. 
Have questions about Continuing Education Registration for 2017 Empowered To Connect Simulcast?
Contact Show Hope
Save This Event
When & Where

Various




Friday, April 7, 2017 at 12:00 AM

-

Saturday, April 29, 2017 at 11:30 PM (CDT)
Add to my calendar
Continuing Education Registration for 2017 Empowered To Connect Simulcast