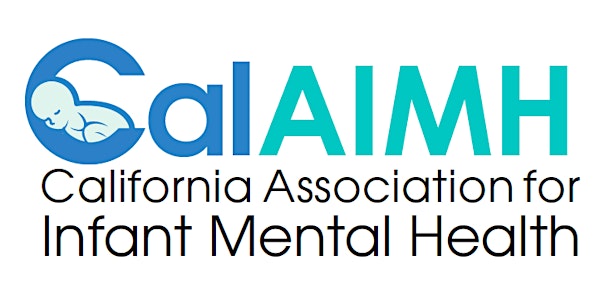 Considering Culture When Assessing and Diagnosing Children
FREE webinar for CalAIMH members only
By California Association for Infant Mental Health
Date and time
Friday, February 26, 2021 · 12 - 1:30pm PST
About this event
Webinar Topic
"Culture" encompasses shared beliefs, values, rules, and practices. If we try to assess and diagnose developmental and mental health challenges without considering culture, we risk misunderstanding, misdiagnosis, and missed connections. This talk explores the intersection of culture and diagnosis, considering cultural explanations of a child's difficulties, cultural factors related to the child's environment, and cultural features of the relationship between the parents/caregivers and the clinician. Integration of these perspectives in the process of assessment and diagnosis will be illustrated with the use of case examples, with a particular focus on autism spectrum disorder.
Learning Objectives
1. Identify two reasons that culture must be considered to accurately diagnose children
2. Explain the key components of the Cultural Formulation for Infants and Young Children in the Diagnostic Classification for 0 – 5.
3. Articulate the application of the Cultural Formulation when assessing a child for autism spectrum
California Center for IFECMH Endorsement Knowledge Domains:
Transdisciplinary and IFECMHS members:
C. Biological and Psychosocial Factors Impacting Outcomes
E. Observation, Screening, and Assessment
F. Diagnosis and Intervention
No CE Credits will be offered for this event.
Contact training@calaimh.org for any questions.
Visit https://calaimh.org/membership/ to become a member.
About the Trainers
Marian Williams, PhD, is President of CalAIMH and a licensed psychologist at Children's Hospital Los Angeles, where she leads the early childhood mental health program. She is an expert trainer for ZERO TO THREE for the DC:0-5 diagnostic manual for young children and is endorsed as a Reflective Practice Mentor by the CA Center for Infant-Family and Early Childhood Mental Health. Dr. Williams is Associate Professor of Clinical Pediatrics at the University of Southern California Keck School of Medicine, where she conducts research on infant mental health intervention, access to services for young children with developmental disabilities, and interdisciplinary training.
Patricia Lakatos, PhD, is a Clinical Assistant Professor of Pediatrics at USC University Center for Excellence in Developmental Disabilities at Children's Hospital Los Angeles. Dr. Lakatos is a clinical psychologist, a member of the ZERO TO THREE Academy of Fellows, and is endorsed by the California Center for Infant-Family and Early Childhood Mental Health as a Mental Health Specialist and Reflective Practice Mentor. Her clinical work with birth to five populations currently focuses on prenatal and postnatal infant mental health services with a particular interest in child-parent psychotherapy. Dr. Lakatos provides supervision and training for the American Psychological Association-accredited postdoctoral training programs in early childhood mental at Children's Hospital Los Angeles (CHLA) and for birth to five providers in Los Angeles County.
For more information on CalAIMH events, please visit our website at https://calaimh.org/events/
Follow us on Facebook and Instagram!