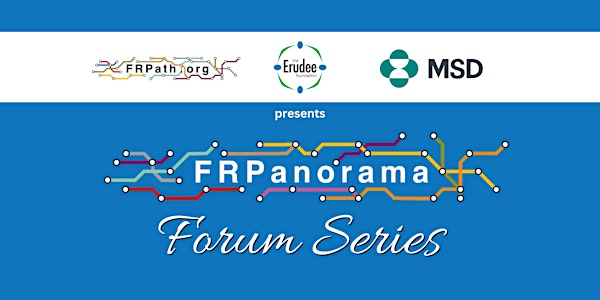 Considerations for optimizing the use of reliance-based regulatory pathways
The FRPanorama Forum series is an educational program of the Erudee Foundation, a 501c3 nonprofit (www.erudee.org) and is supported by MSD.
Date and time
Thursday, May 18 · 5 - 6:15am PDT
About this event
With the continued growing interest in how reliance-based pathways can be optimized for medicine authorizations, we will be diving into ways that agencies and companies can identify and implement simple approaches to facilitate the use of these pathways. Join us in this practical, fun and informative roundtable where we will explore the following topics in new ways:
Join our distinguished speakers for this free seminar.
Heraclio Rodriguez, Regulatory Science & Policy Head LatAm, Sanofi
Cooperation Agreements and MOUs: How can these instruments support reliance processes- examples from the LatAm experience.
Marie Valentin, Regulatory Convergence and Networks Team, World Health Organization
How can agencies and companies work together toward a transparent process of reliance guideline development?
Nancy Ngum, Programme Officer, AUDA-NEPAD
Work-sharing and joint assessments- What legislation and other approaches can help to support these options?
And keep an eye out for details about our upcoming seminars in the FRPanorama Forum Series!
July 2023
Implementing simple steps to optimize the use of reliance pathways: What are the fundamental steps that can be implemented?
Want more information? Contact us at frpath@erudee.org
Follow the FRPath Project on LinkedIn HERE
About the organizer
At the Erudee Foundation we're dedicated to education in the health sciences and related fields and to informing the effective use of medicine regulatory systems. We support this mission through a unique scholarship program and innovative research projects including the FRPath® project (www.frpath.org) and the FRPanoramaTM communication program. The Foundation is a registered 501(c)3 non-profit.