Sci-fi fusion trio blending progressive rock and improvisatory jazz, soaked in Indian and Middle Eastern styles
About this event
SATURDAY, OCTOBER 9
DOORS, BAR, & KITCHEN OPEN at 8PM
SHOW at 9PM
TICKETS
GENERAL ADMISSION: $12 + admission tax & processing fee
DOOR: $15 + admission tax
Advance ticket sales end at 6PM the day of the show. If tickets are not sold out by this time they will be available for purchase when the doors open.
ALL TICKET SALES ARE FINAL. NO REFUNDS. NO EXCHANGES unless the show is cancelled or postponed.
IMPORTANT INFO
GENERAL ADMISSION
This is an all-standing show. Limited bar stool seating is available on a first come, first served basis.
ALL AGES
BISTRO MENU AVAILABLE
________________________________________________________
CONSIDER THE SOURCE
Sci-fi fusion trio Consider the Source defy easy categorization. If intergalactic energy beings, upon their initiation into an order of whirling dervishes, built a pan-dimensional booty-shaking engine powered by psychedelic math…it would sound like a cut-rate CTS cover band. With their blend of progressive rock and improvisatory jazz, soaked in Indian and Middle Eastern styles, CTS blends disparate elements into an utterly original whole. A relentless touring schedule has earned them a fervent following around the world, with fans ranging from jam-band hippies to corpse-painted headbangers.
Their latest album, You Are Literally a Metaphor, is the culmination of a fifteen-year musical journey. Packed with the same fury and dazzling virtuosity of their previous work, Metaphor is also a portrait of three musicians reaching new levels of maturity.
From the bluesy swing of "When You've Loved and Lost Like Frankie Has" to the ethereal electro-synths of "Sketches From a Blind Man", CTS's minimalist pop instincts stand shoulder-to-shoulder with progressive metal and freewheeling improvisation in a true expression of their omnivorous musicality. Three of Metaphor's nine songs are Eastern European traditionals, but could easily be mistaken for the band's original tunes, so singular has their sound become. CTS retain their signature fiery maximalism while pushing the hooky, anthemic songwriting to the forefront. Bassist John Ferrara's new Taurus bass pedals and guitarist Gabriel Marin's new custom Vigier double-neck guitar add new dimensions to the band's already diverse sound.
This is an album born of comfort and growth. In the five years since World War Trio, the band has toured extensively, Marin and Ferrara have released side projects, and drummer/percussionist Jeff Mann has gone from a relative newcomer to a road-hardened veteran. After all this time, CTS knows how to create space for each other, how to finish each other's musical thoughts and sentences, how to think as three individuals but speak with one voice. You Are Literally a Metaphor is a statement of confidence, an assertion of identity from a band with no reservations and nothing to prove.
CTS have performed in a half-dozen countries across three continents. They have shared the stage with a wide variety of artists, including: Victor Wooten, King Crimson Projekt, Wyclef Jean, Ozric Tentacles, Soulive, The Disco Biscuits, Papadosio, Turkuaz, Pigeons Playing Ping Pong, Wayne Krantz and many others. They have performed at festivals and events including: Electric Forest, Peach Fest, Gathering of the Vibes, Resonance, Summercamp, Shakori Hills, ProgDay, and Progtober.
MR. GRIZZLY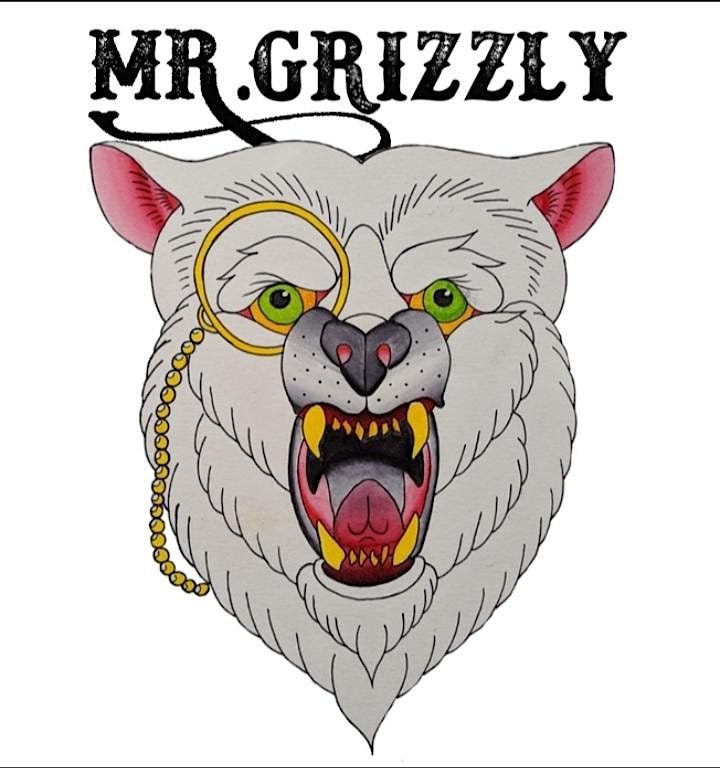 Mr Grizzly consists of 3 brothers who share a passion for music. With a bunch of original tunes, this instrumental, metal fusion jam band strives to melt the faces of all who listen.
________________________________________________________
FAQs:
Where do I park?
Bright Box is located at 15 N. Loudoun St. on the beautiful pedestrian mall in Old Town Winchester. The nearest parking is the Braddock Auto Park at 30 N Braddock St. This is about a block away from the venue. The parking garage does have several handicap parking spaces available.
Once you've parked in the garage you'll exit toward the pedestrian mall. Once you hit N. Loudoun you'll make a right and Bright Box will be on your right a few storefronts up, directly across from the Old Court House Civil War Museum
More information about the garage can be found here: https://www.winchesterva.gov/parking/garage-information
Is there lodging nearby?
There are lots of great and affordable lodging options — from hotels and motels to camp grounds and bed & breakfast spots — just minutes away from Bright Box. Right around the block is the elegant George Washington Hotel, and Courtyard Marriott is quick drive and within a stones throw to the beautiful (and highly recommended) Shenandoah Valley Museum. Check out these websites to explore your options and discover all the wonderful opportunities in Winchester:
• http://www.visitwinchesterva.com/lodging/hotels-and-motels
• http://oldtownwinchesterva.com
Is Bright Box handicap accessible?
Absolutely. The venue is handicap accessible and ADA compliant. The infrastructure in Old Town Winchester is friendly toward those with physical challenges or in wheelchairs. Park in one of the close-by parking garages and come to the main door at 15 N. Loudoun St. (the walking mall). We ask that you arrive when doors open, and we will be happy to escort you to a place best suited to your needs in the theater or to take you to the elevator to access the upstairs Out of the Box room.
Performers
Date and time
Location
Refund policy
Organizer of Consider The Source w/ Mr. Grizzly