Consciousness Is All There Is: A Mathematical Approach, Part Two - ONLINE
Description
The prerequisite for this course is Part 1. To sign up for Part 1, please click here
This course took place at MUM on Monday and Wednesday evenings from July 31 - August 23, 2017 and afternoons on August 5 & 12. VIDEOS ARE NOW AVAILABLE ONLINE.

The course consists of lessons 9 – 14 of the 14-lesson course taught by Dr. Tony Nader, MD, PhD in which he unfolds the details of his 65-page paper "Consciousness Is All There Is: A Mathematical Approach with Applications" which was inspired by Maharishi. In Part Two, Dr. Nader looks into and clarifies, using the language of mathematics, fundamental concepts related to: Consciousness and matter, the nature of Existence, Being, fullness, nothingness, wholeness, totality, what is virtual, what is real, manifestation and the unmanifest, Brahman, the Divine, God, higher states of consciousness, and enlightenment.

Six of the lessons include a 45-minute video by Dr. Tony Nader with questions and answers and discussion led by Professor Cathy Gorini. The first lesson of Part 2 is questions and answers with Dr. Nader. The last session of this course is a review with Professor Gorini plus videos of Maharishi.

No previous courses in mathematics are required to take this course, except Part 1 of this course.

The course fee is $95 (or $65 for full-time MUM or MSAE staff, faculty, and students, or full-time TM teachers, IAA grant recipients, and anyone who is retired and on a fixed income and cannot otherwise afford the course).
Also, any MUM alumni can use the promotional code MUMALUMNI and get a 10% discount off the full course fee.
---
Course Leader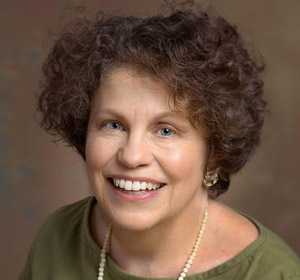 Professor Cathy Gorini, PhD is the Dean of Faculty at Maharishi University of Management, and Professor of Mathematics. She received her BA in Mathematics at Cornell University and her MS and PhD in Mathematics at the University of Virginia. Professor Gorini received an Award for Outstanding College Teaching from the Mathematical Association of America in 2001. She has also published many articles on mathematics.
---
Videos Are Available Online

All videos are available to watch at your convenience.

Also, if you have questions, you can email continuing-ed@mum.edu. An ongoing study group may be available for those who completed this course.

If you have not taken Part One, you can sign up at http://math-and-consciousness-online.eventbrite.com

---
Reviews of Part One

This is a remarkable, profound course that changes one's experience of reality. The knowledge is brilliantly presented. —SM
Participating in this class was a fascinating experience. I was amazed by how well Maharaja used mathematical formulas to explain how consciousness manifests as matter. —JK
It's been an expansive and blissful experience to see Maharishi's principles of consciousness explained in mathematical formulas. —SK
It was wonderful going deeper and deeper into how consciousness works. Very illuminating. —AD
I especially liked when Maharaja gave us a mathematical model for "witnessing". By Lesson 8 I felt like Maharaja was revealing the inner workings of the mind of God. —DF
I gained a clearer understanding of what consciousness is and what is "real". —TS
It is much easier and more enjoyable to learn about this abstract knowledge from the teacher who really understands it than from the paper which was beautifully written but more abstract to understand. —AJ
Wonderful experience of learning! Great course! —EB
Cathy is a wonderful teacher with such a deep understanding and ability to connect everything from Maharaja's videos and individual comments and questions. Her heart is so full—she welcomes each comment and individual with deep appreciation. —anon
This course was very interesting and enjoyable. It is an excellent introduction to ideas that are invaluable and quite different from the way "reality" is commonly understood. —TS
Various "AHA" experiences: the nature of quantum entanglement and how it gives rise to the universe, via the Big Bang... —AD
This course brought out an even deeper grasp of the reality—that consciousness is all there is. Everything we experience is essentially consciousness. —SK
Great course! —TS
---
FAQs

Are there any prerequisites to take this course?
Having trouble viewing the free class discussion video?
When you cut and paste the password, please be sure you don't accidentally include any spaces.
How long will the videos be available for this course?
For at least one year after signing up.

Where can I contact the organizer of this event with any questions?
Please email the Office of Continuing Education at continuing-ed@mum.edu. Or you can call 641-919-0045 during office hours: Monday – Friday 10:00 am – noon and 1:00 pm – 4:00 pm (Central Time)