Conscious Life Design & Stress Release Program
Learn tools to let go of stress and discover how putting healthy patterns in place can help you create the life you desire!
By Wind Song Regenerative
Date and time
Friday, October 7, 2022 · 12 - 1:30pm EDT
Location
Bar Harbor Virtual via Zoom Bar Harbor, ME 04609
About this event
Are you ready to reduce stress in your life?
Are you experiencing:
Poor Sleep
Poor Diet
Unhappy Relationships
Anxiety
Shortness of Breath
Fatigue
We all want to feel better and live better. Yet it feels like we continue to face the reality of not feeling well...again and again.
There are shifts we feel we need to make...
Starting a mindfulness practice
Nourishing our body with great food
Ending toxic relationship cycles
Starting the business we've always dreamed of
GIVE YOURSELF THE GIFT OF RECEIVING, ALLOW THIS COACHING DESIGN TO TRANSFORM YOUR LIFE!
The Conscious Life Design & Stress Release Program introduces you to the wisdom of your own breath to release stress, unlock vitality, and discover your potential...in the serenity of your own home.
The increased uncertainty many are experiencing during these difficult times, has some seeking their deeper self; one that is healthy, thriving and in alignment, with the beauty, we wish to see in the world. The first step to achieving this reality is shedding the stress and traumas limiting our experience.
This FREE 90-minute workshop provides the opportunity to release stress, and find inner peace and balance through the awareness of a guided, consciously, connected breath.
So what's holding you back?
Gain clarity on the blocks that stand in your way of stepping into your fullest potential. Discover the areas where you need to set patterns in place and use tools to go deep within.
Through Conscious Life Design you will focus on aligning yourself with patterns of intelligence (breath, sound, nature, etc) in order to shed dense energies holding you back so you can begin to respond to living consciously. The facilitation and coaching design helps you understand and uncover your deepest values, the unique gifts that you have to share with the world while supporting you in translating them into sustained action, with details to activate a life design that will serve you unconditionally.
Don't let stress and your unhealed traumas weigh you down any longer!
Studies are showing that about ninety percent of people in our culture have a restricted breathing pattern.
Why do people stop breathing well?
A restricted breathing pattern can arise due to a number of reasons ranging from physical to mental to emotional. At the root of these imbalances are often, if not always related to stress and trauma. To live life is to encounter stress. There is not a human life that avoids it, but the challenge is...
How do we manage it?
In this workshop, you will learn how to effectively manage stress, process trauma, and open yourself to the vitality of an open, fluid breath pattern.
You will learn:
The ability to self-regulate through your breath to release stored emotions
How to remove energy blocks
Practices of self-generating your own healing and transformation
How to set the patterns in place in order to respond to life consciously
How to align in present-moment awareness
how to identify the messengers and balance your energy centers
Guided meditations to boost and uplevel your connection to self
Return home to your natural self, your unique rhythm, and flow of life
Get yourself signed up, grab a pen, a notebook, and find a quiet place to join the workshop!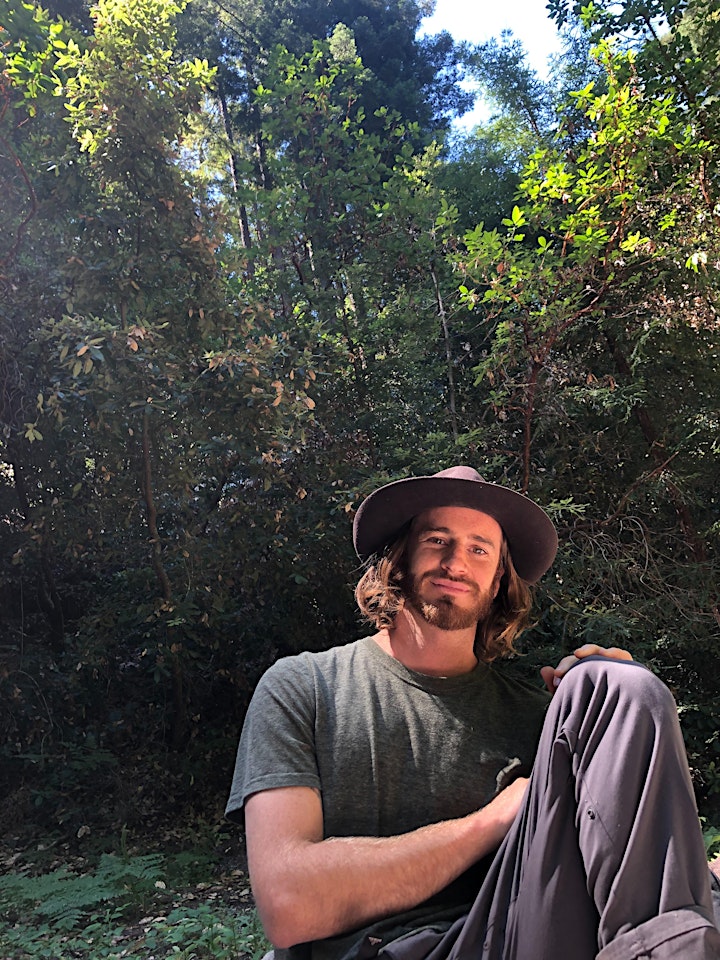 Meet Alex Harrison
Certified breathwork facilitator specializing in the art of conscious life and regenerative design coaching. My work is focused on restoring health, regenerating lands, and reconnecting to all that may have been forgotten.
I have seen time and time again how stress and traumas block vital energy flow and keep us small and confined. On the other hand, I have witnessed profound healing and transformation through the opening of the breath. The way we breathe is a direct reflection to the way we live our lives. A short and constricted breath may very well mean that you are living a restricted experience and an open, fluid breath most likely means that you are living in the flow of life. When we are living in the flow of life and receiving the fullness of our experience, there is unlimited potential.