Description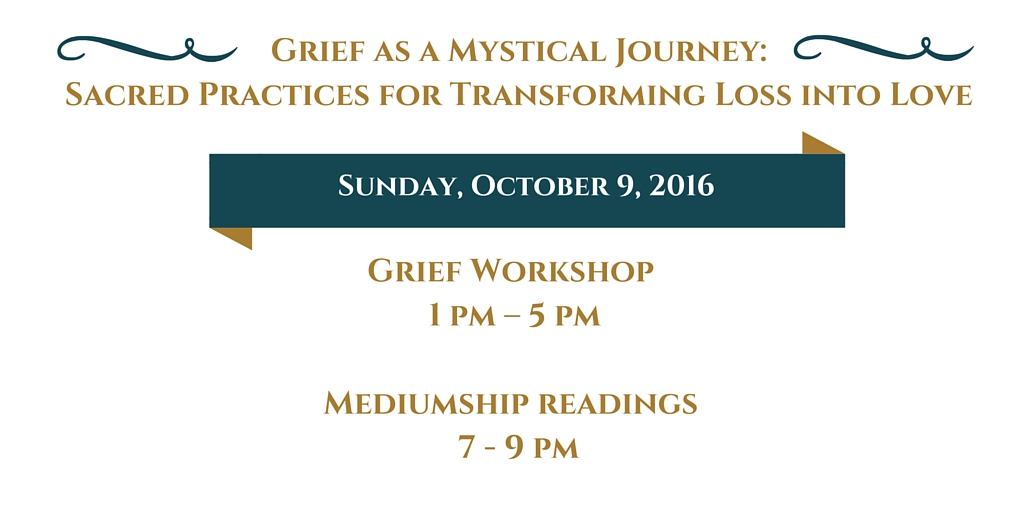 Whether you're mourning the physical death of a loved one or a loss of any kind, please join us for a day of transformational learning, interactive healing processes and sacred rituals for navigating the grief journey.

This extraordinary event will help you learn to transmute trauma and grief into new forms of love, acceptance and spiritual awareness. Through guided meditations, story sharing and ceremony, you will learn how to embrace a sacred perspective in which grief can be viewed as a gift rather than a tragedy.

In the workshop, you will learn to:


Accept and embrace impermanence

Develop sacred tools for re-opening a wounded heart

Create healing rituals to honor the grief journey

Move from the inward energy of grief to spiritual spaciousness

For a detailed overview of the workshop, please visit http://www.consciousgrieving.org/

The workshop will be followed by an evening of mediumship readings by Thomas John, an internationally regarded psychic medium and clairvoyant, as well as a published author and life coach.
Please bring with you to the workshop:
A notebook and pen for writing/drawing exercises
A sacred object that represents your grief journey

Please note our refund policy:
Full refund up to 15 days before event
50% refund 14-5 days before event
No refund within 5 days of event

Where: JourneyCare - 2050 Claire Court, Glenview, IL 60025

YOU CAN BUY TICKETS TO EITHER SESSION OR BOTH:
Grief workshop is 1pm - 5pm
Mediumship Evening is 7pm - 9pm



ABOUT THE PRESENTERS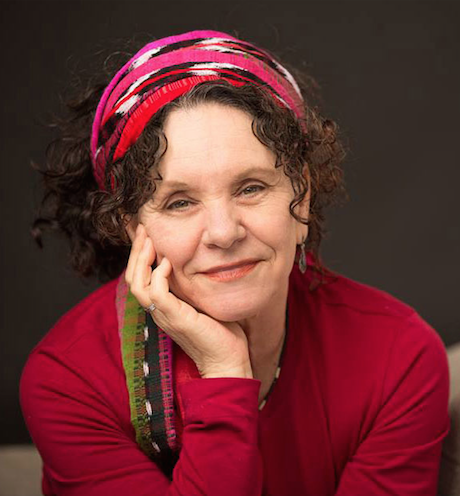 TERRI DANIEL, MA, CT is an interfaith minister, clinical chaplain and certified thanatologist who assists dying and grieving individuals to discover a more spiritually spacious understanding of death and beyond. Her unique perspective on birth, death and the journey of the soul helps the dying and the living find meaning and healing through meditative and ritual practices that open a conduit to other dimensions. Her unique form of "radical mysticism" incorportates elements of Buddhism, Shamanism, ancient pagan practices, gnostic Christianity and other spiritual traditions to break down limiting beliefs about forgiveness, divine judgment and negative experience. Terri is the author of three books on death and the afterlife: A Swan in Heaven: Conversations Between Two Worlds; Embracing Death: A New Look at Grief, Gratitude and God; and Turning the Corner on Grief Street: How Trauma and Loss Can Transform Us. She is the founder of the Afterlife Education Foundation and the annual Afterlife Awareness Conference.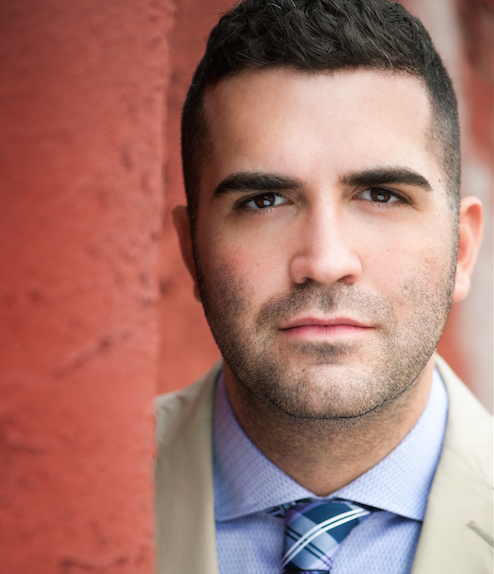 THOMAS JOHN is an internationally regarded psychic medium and clairvoyant, as well as a published author and life coach, who has conducted hundreds of readings around the world. Known for his accuracy and detailed readings, Thomas John has provided evidence of the survival of consciousness to clients ranging from doctors, lawyers, media and TV execs, Wall Street moguls, and several high-profile celebrities including Jennifer Lopez, Courteney Cox, and Sean Young. Thomas John lives in New York City with his dog Brady, named after the New England Patriots' quarterback. In his spare time, he enjoys travel, family gatherings, meditation, and garage sales.