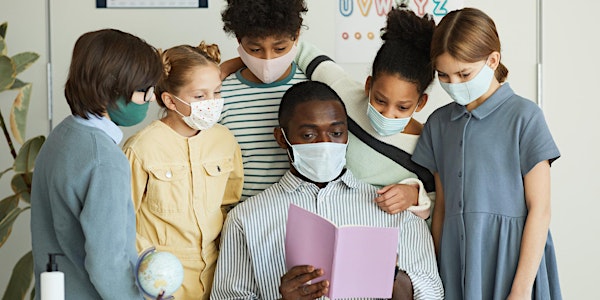 Connecting with Disengaged Youth: Exploring Educator Vulnerability
Join our listening session around educator vulnerability and ways to help all youth serving professionals connect with disengaged youth.
About this event
In this listening session, Sean Perry, Co-Founder and Executive Director of We R H.O.P.E.— an innovative Vermont-based nonprofit organization that brings free mental health supports to students in rural schools—will explore educator vulnerability. Join us to learn strategies for re-framing vulnerability as a weakness and designating it as an asset that can be embraced and used to your advantage in the classroom, generally, and as you work to connect with disengaged youth, specifically during these uncertain times. Everyone in the school building needs to connect with their real needs and emotions, embrace self-compassion, and re-charge by remembering what brought them to a youth-serving career. In fact, that's the kind of connection that may be what's most needed now—for ourselves, our youth, and our communities.
More About Our Presenter: Sean Perry, was recently highlighted as a part of the CNN Network's "Champions for Change" series. View the feature story and visit We R H.O.P.E. online.
Session Facilitator: Martha Staeheli, PhD, Director, New England Mental Health Technology Transfer Center (New England MHTTC).
The New England MHTTC is funded by the Substance Abuse Mental Health Services Administration (SAMHSA) and is part of the broader MHTTC Network. For more information on our School Mental Health Initiative, visit us online.
Organizer of Connecting with Disengaged Youth: Exploring Educator Vulnerability
The New England MHTTC's School Mental Health Initiative develops and disseminates evidence-based resources to enhance school culture and prepare the school mental health workforce to extend trauma-skilled practices. Our efforts are designed to help schools cultivate compassionate school communities that buffer against the negative effects of trauma, build resilience for all students, and provide stress-relief and enhanced well-being for teachers and other school personnel, as well as students.