About this Event
Connecting the Dots: Walking with Youth from Crisis to Housed is an exclusive evening of inspiration, food, and learning as we share the innovative collaboration between HQ and 3:11 Youth Housing. Our organizations serve youth experiencing homelessness or unsafe housing in Kent County. Together, HQ and 3:11 are modeling the power of intentional collaboration, highlighting how organizations can create a greater impact by working together. We believe when organizations intentionally partner to provide a continuum of services, youth are able to overcome crisis sooner and our Grand Rapids community is stronger.
What to Expect:
Opportunity to mingle and network
Signature cocktails provided by Tito's Vodka, beer, wine, and appetizers
Presentation sharing about the collaborative work of HQ and 3:11 Youth Housing
Full sit-down dinner with dessert
Chance to win a two night stay at Crystal Mountain Resort and other great prizes
Opportunity to make an impact by supporting the work of HQ and 3:11 Youth Housing
What We Do:
HQ and 3:11 Youth Housing both play distinct and invaluable roles in the process of moving youth from crisis to housed. HQ is a drop-in center serving youth ages 14 to 24. We are an safe space that provides rest, resources, and readiness to youth experiencing unsafe or unstable housing and other forms of crisis. Youth have access to basic needs such as hot meals, showers, and laundry. Additionally, youth are connected to community partners and resources that help provide advocacy services, education & employability skill-building, and connections to affordable housing. Youth at HQ have the opportunity to be referred to housing with 3:11 and other partners. All of these services are linked together through the intentional and often life-changing relationships developed by youth with staff and each other. Following a harm reduction approach, HQ removes as many barriers as possible for youth to access resources and has no requirements of youth other than confirm age fits into drop-in ranges. This approach highlights HQ's desire to meet youth exactly where they are in their journey and help them set and move toward goals based on their individual passions.
3:11 Youth Housing develops safe, affordable housing for youth ages 18 to 24 who are experiencing homelessness and partners in their transition to healthy interdependence. Four components essential to 3:11's model are: safe & affordable housing, house mentoring, case management, and alumni support. 3:11 homes are set up duplex-style, with house mentors in one part and 3 to 4 youth in in the other space. Youth pay $250 monthly, which covers rent, utilities, and savings. Savings is a key component of our program. $50 of youth's monthly payment is saved for them to be used toward a down payment on housing when they decide to move-out. Another strong component of the 3:11 program are weekly house dinners. House dinners offer an opportunity for youth and mentors to connect, share, and grow together. 3:11 engages with young people from their point of reference and walk with them as they move themselves to the next step in their lives.
Fund a Need - Paddle Raise Opportunities
$5,000: Comprehensive health support including therapy, medical services navigation, and wellness activities
$2,500: 3 months of nurse station operation & supplies or 3 months of on-site housing mentorship
$1,500: 1 full day of drop-in support for 40 youth or 1 month of support for safe and affordable housing
$750: 6 Art Squad events (safe expression, wellness, music) or 6 month of celebrations (birthday, graduation, etc.)
$250: Vital document recovery services or New bed and bedding for one youth
$100: Week on free laundry service at HQ or Week of family style houser dinners at 3:11
Questions:
Please contact Michelle Ndjerareou, Event Coordinator, at mndjerareou@3-11.org.
Can't Attend? You can always make a charitable contribution in support Connecting the Dots. Make a donation here!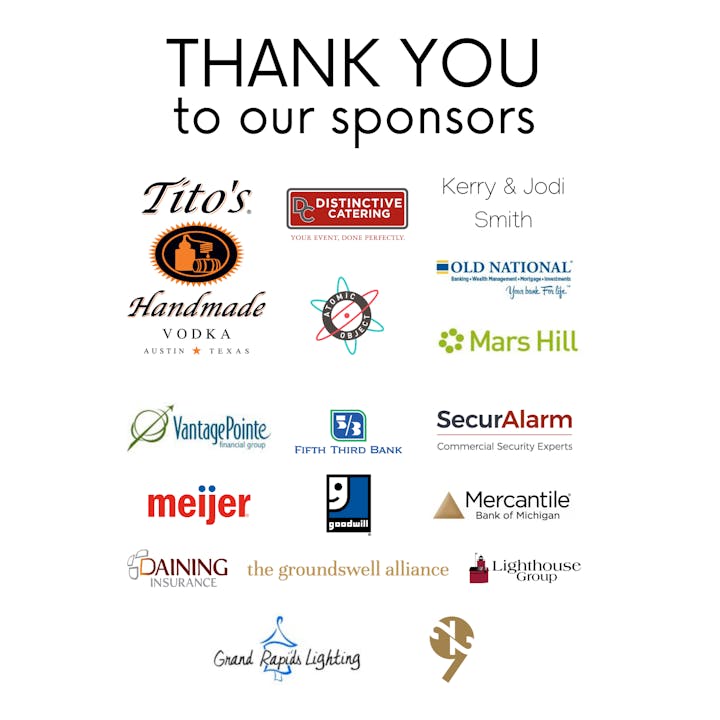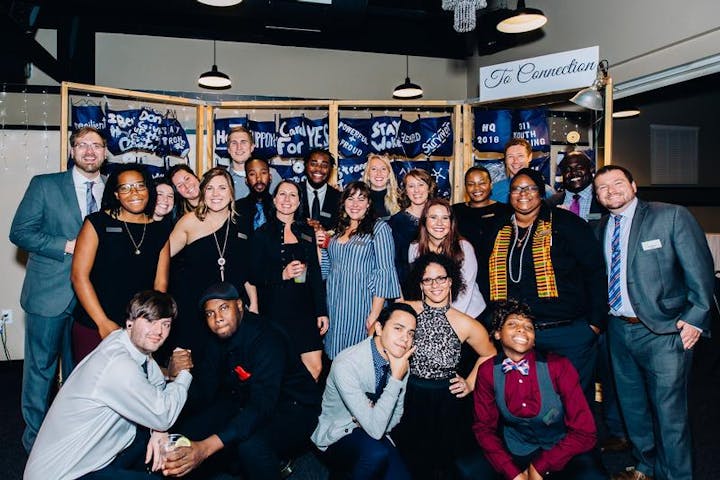 From all of us at HQ & 3:11 Youth Housing, we thank you for your support and continued commitment to breaking cycles of homelessness in our community!