Description
Human Animals * Non-Human Animals * Planet Earth
Connecting the Dots:

Finding Compassion Despite Our Differences
Intersectionality*Interbeing*Interconnection

Welcoming multiple perspectives that inspire awareness, connection, and action.


Sunday, April 15, 2018, 12:00p.m. - 5:00p.m.
General Admission (w/ lunch): $25.00

Limited Income (w/ lunch): $10.00

No Ability To Pay (w/ lunch): Free Admission
(No one turned away for inability to pay - please register using "free" option.)


Pay it Forward Donation (optional): help sponsor someone who cannot afford the General Admission
Eventbrite ticket sales will end at noon on Saturday, April 14, 2018.
'At the door' tickets based on availability.

---
Program:
Featured Speakers:
Gene Baur, Co-Founder and President, Farm Sanctuary
"Animal Agriculture: The Systemic Violence That Impacts Us All"


Claire Jean Kim, Professor, Political Science and Asian American Studies, UC Irvine
"Murder and Mattering in Harambe's House"


Katie-Jay Scott, Chief Operating Officer, i-ACT
"Working with Refugees: A Model for Empowerment and Healing"
Vegan Cooking Demo (& Lunch):
Joni Marie Newman, Vegan Chef and Author, Just the Food
Via Video:
Aph Ko, Founder, Black Vegans Rock
"Consuming Animality: (Re)Articulating Food Politics As Race Politics"

Moderator & Emcee:
April Houston, Moderator

Maryam Mirshafiee, Emcee
Plus Special Guest Speakers from our Local Community:
Barbara English & Piper Sample - Invitation to Settle into Your Being


Michele Martinez - Welcome

Arthur Trey Carlisle - Re-humanize: Turning Us & Them into Us & Us
Audrey Waight - Connecting Our Diet to Our Workforce
Amina Mohamed - When Cultures Converge

Nyajuok 'Sunday' Kuany - TRE

®

& The Unexpected Community Healing

Jose Trinidad Castenada -

Returning to Generosity: Opening Doors for Climate Refugees



Camp Darfur: a travelling refugee camp exhibit
Schedule:
11:45am Doors open. Registration check in
12:00pm - 1:15pm Buffet lunch, cooking demo, Camp Darfur, silent auction
1:15pm - 4:30pm Speakers (plus mid-afternoon vegan cupcake break)
4:30pm- 5:00pm Take Action
Lunch menu: GREEN GODDESS BOWL
Massaged bitter gree

ns, coconut lime cilantro rice, roasted veggies (sweet potato, chickpeas, cauliflower, broccoli), pickled fennel and onion, Creamy Goddess Sauce, green onions, and spiced seed blend with currants.

Soy free, nut free, gluten free!

Beverages: Strawberry-basil infused water, coffee, hot tea

For zero waste, we encourage BYO reusable items for food and beverage. Compostable supplies will be available.
---
About Featured Speakers: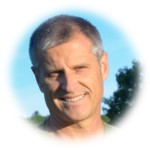 Gene Baur has been hailed as "the conscience of the food movement" by Time magazine. For more than 25 years he has traveled extensively around the country, campaigning to raise awareness about the abuses of industrialized factory farming and our current food system. A pioneer in the field of undercover investigations, Gene has visited hundreds of farms, stockyards, and slaughterhouses documenting their deplorable conditions. His pictures and videos exposing factory farming cruelties have aired nationally and internationally, educating millions about the plight of modern farm animals. Gene has also testified in courts and before local, state, and federal legislative bodies, advocating for better conditions for farm animals. His most important achievements include winning the first-ever cruelty conviction at a U.S. stockyard and introducing the first U.S. laws to prohibit cruel farming confinement methods in Florida, Arizona, and California. His efforts have been covered by top news organizations, including The New York Times, Los Angeles Times, Chicago Tribune, and The Wall Street Journal. In 2008, Gene's book, Farm Sanctuary: Changing Hearts and Minds About Animals and Food, became a national bestseller. Gene, who began his activist career selling veggie hotdogs out of a VW van at Grateful Dead concerts to fund farm animal rescues, is currently Farm Sanctuary's president. With shelters in New York and California, Farm Sanctuary provides rescue, refuge, and adoption for hundreds of farm animals each year, enabling visitors to connect with farm animals as emotional, intelligent individuals. Gene believes these animals stand as ambassadors for the billions on factory farms who have no voice, and he has dedicated his career to advocating on their behalf. Gene holds a Bachelor's degree in Sociology from California State University, Northridge, and a Master's degree in Agricultural Economics from Cornell University.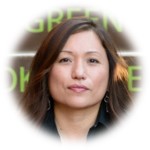 Claire Jean Kim received her B.A. in Government from Harvard College and her Ph.D. in Political Science from Yale University. She is a Professor of Political Science and Asian American Studies at University of California, Irvine, where she teaches classes on comparative race studies and human-animal studies. Her first book, Bitter Fruit: The Politics of Black-Korean Conflict in New York City (Yale University Press 2000) won two awards from the American Political Science Association: the Ralph Bunche Award for the Best Book on Ethnic and Cultural Pluralism and the Best Book Award from the Organized Section on Race and Ethnicity. Her second book, Dangerous Crossings: Race, Species, and Nature in a Multicultural Age (Cambridge University Press 2015), is also a recipient of a Best Book Award from the the APSA's Organized Section on Race and Ethnicity. Dr. Kim was co-guest editor of a special issue of American Quarterly, "Species/Race/Sex" (September 2013) and has written numerous journal articles, book chapters, and essays. She is the recipient of a grant from the University of California Center for New Racial Studies, and she has been a fellow at the University of California Humanities Research Institute and visiting fellow at the Institute for Advanced Study in Princeton, NJ. She is currently working on a book entitled Asian Americans in an Anti-Black World.


Katie-Jay Scott graduated from Portland State University with a B.A. in Sociology and a focus on Community Development. Through her positions as a founding Board of Peers member of Education Network for Global and Grassroots Exchange (ENGAGE), AmeriCorps VISTA Volunteer Coordinator with "I Have a Dream" Foundation-Oregon, and Founding Coordinator of the Portland Coalition for Genocide Awareness, Katie-Jay brings extensive leadership, community organizing, and development experience to iACT. As COO, she coordinates day-to-day and overseas trip operations; manages volunteer team members and interns; oversees the Carl Wilkens Fellowship program; handles community partnerships and sponsorships, development opportunities, and runs the U.S.-based programs and presentations including iACT's Camp Darfur exhibit; and is often the first point of contact for anyone interested in supporting iACT projects with time, in-kind donations, or financial contributions. Katie-Jay has traveled to the Darfuri refugee camps in eastern Chad eight times and is available for educational workshops, training sessions, and speaking engagements.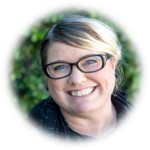 Joni Marie Newman is a vegan for the animals. She is a ten-time published plant-based cookbook author. Her work has been featured in VegNews, Mother Jones, One Green Planet, and many others. She can be found teaching cooking classes and speaking at VegFests, and vegan events. She is the founder and contributor to Justthefood.com.

Aph Ko is a black decolonial theorist and independent digital media producer. She is the co-author of the book Aphro-ism: Essays on Pop Culture, Feminism, and Black Veganism from Two Sisters. Aph has a B.A. in Women's and Gender Studies, and an M.A. in Communication/Media Studies. She is known for writing the first article that listed 100 Black Vegans in 2015. She also contributed a short essay about race and animal oppression in the first African American Vegan Starter Guide. Aph served as the Associate Producer for the documentary film Always in Season by Jacqueline Olive which follows four communities in the U.S. grappling with the legacy of racial terrorism and lynching. Aph is also the founder of Black Vegans Rock and a consultant for the film The Invisible Vegan. Aph's work has been featured on The New York Times, Black Youth Project, Huffington Post, VegNews Magazine, Plant based News and Vegan Life Magazine. She is currently working on her second book about afrofuturism and veganism.
About Moderator and Emcee: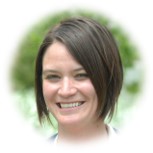 April Houston is a feminist, vegetarian, social justice advocate, and communications professional based in Atlanta, Georgia. She works on the sexual and reproductive health and rights team at CARE, a global poverty-fighting organization, providing knowledge management and communications support. She has provided communications consulting services for other international development organizations, including PATH and Iris Group International. April chose a career in global health/development after spending over a decade as a volunteer advocate for international human rights. She was a member of the Carl Wilkens Fellowship 2010 class, where she worked to build political will for preventing and ending genocide and mass atrocities (she remains active as an alumni fellow). She also volunteered as deputy director of communications for Panzi Foundation USA for several years, supporting their efforts to build visibility and raise funds for Panzi Hospital in eastern DR Congo, known for their work with survivors of war-related sexual violence. In 2014, she traveled to Panzi Hospital to produce a short documentary highlighting their programs. April's professional background is in television, and she worked at a St. Louis television station as a videographer, editor, writer, producer, and director for several years. She has a Bachelor of Arts from Union University and a Master of Social Work and Master of Public Health from Washington University in St. Louis.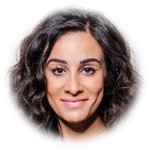 Maryam Mirshafiee converted to a cruelty-free life over 6 years ago, by choice and with intention, overnight/coldturkey, and has been LOVING the endless benefits. She left the corporate world in 2015 and started her blog, vegancouture.com, which portrays that a vegan lifestyle is anything but a compromise! As an influencer, Maryam is able to work from any corner of the world and has been taking advantage of that by partnering with brands worldwide. She is also a social media consultant for companies: startup to established. In addition, last year Maryam came onboard with Socal Vegfest, as Director and grew it from a 5000-7000 attendee festival to a 17000 attendee festival within 4 months, making it the largest vegan festival in the world! Her passion is to spread veganism and love through knowledge.
About Special Guest Speakers from the Local Community: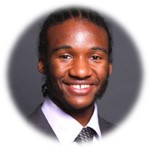 Arthur (Trey) Carlisle is a young filmmaker, entertainer, motivational speaker, and social justice activist from Monterey Park, CA. Trey learned about filmmaking in 8th Grade through The Righteous Conversations Project, an organization that pairs teens with Holocaust survivors to share their important stories and create films about global issues. After being moved by this experience, Trey created four public service announcements with Holocaust Survivors about Human Trafficking, Gun Violence, Discrimination, and Prejudice. Trey traveled to Cambodia three years later to produce "Us and Us", an award winning short documentary about dehumanization. As a youth ambassador, he met with the chief of the Santa Monica Police Department to devise ways to improve relations between law enforcement agencies and at-risk youth, in 2015. As a result, Trey has become an interview subject, chapter contributor, and panelist for the documentary Walking While Black: L.O.V.E is the Answer, a film about addressing the negative relationship between police and communities of color. Currently, Trey designs and facilitates global citizenship workshops for youth with the MY HERO Project with a mission to celebrate the world's heroes through stories, short films, music and art. He was also a panelist at TEDx Mission Viejo in 2016 for his work with the Music in Common Program, an organization that brings youth of different faiths together to have conversations and create songs that foster understanding and tolerance. A sophomore at Soka University of America, Trey uses educational programs, dance, music, and media to address social injustices and empower youth to live meaningful and contributive lives.

Jose Trinidad Castaneda is a 27 year-old second generation Mexican-American. Born and raised in Fullerton by his hardworking parents, along with two younger sisters in a Catholic household, Jose grew up with family across South Fullerton, Buena Park, and North Anaheim. Jose went on to earn two Associate's degrees in Biology and Anthropology from Fullerton College, and transferred to California State University, Los Angeles to complete a Bachelor's in Anthropology and minor in Women's, Gender & Sexuality Studies. He hopes to continue his academic career by working towards his Ph.D. Jose serves as a commissioner on the City of Fullerton Parks and Recreation Commission, and is an active member of Fullerton's Community Emergency Response Team. He volunteers throughout the city and hosts regular presentations on the role of civic engagement and combating climate change. Jose carries a deep passion for environmental, immigration, and LGBTQ issues. He spent his academic career organizing students to require Ethnic Studies courses for all freshman, creating several Gender Neutral Restrooms across campus, and negotiating with administrative officials for greater funding for undocumented students. Jose co-founded multiple community organizations to address multiple issues across Southern California, including Buena Park United, Orange County for Climate Action, and the Latinx of Orange County. Jose is a New Leaders Council Engaged Fellow, New American Leaders alumnus, and a member of the OC Pipeline Project. He has worked on several political campaigns for local candidates since 2014, including progressive candidates in the cities of Fullerton, Anaheim, and Buena Park. In 2015, Jose joined local community organizers to fight for fair district elections in Fullerton. As an advocate for higher quality education, Jose launched an after school initiative in 2015 as the Aquaponics Leadership Program coordinator at Parks Jr. High School, teaching the principles of leadership and sustainability to diverse youth. When he isn't empowering youth, he enjoys managing the Richman Community Garden after visiting the Farmer's market and reconnecting with his roots through ceremony.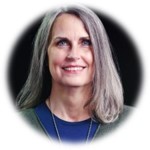 Barbara English is the Co-founder and Executive Director of Living Ubuntu. She is a Licensed Marriage Family Therapist (LMFT), Certified Bioenergetic Therapist (CBT), Certified Tension and Trauma Releasing Exercises (TRE®) Provider, and TRE® Certification Trainer, with three decades of experience as a psychotherapist. Recognizing that current Western models of recovery are grossly inadequate for addressing the pervasiveness of traumatized societies, locally and globally, she co-founded Living Ubuntu in 2005. Barbara has been a committed vegan since 2006, and a 2009 Carl Wilkens Fellow, an anti-genocide leadership program. She was part of the team that successfully advocated for California's 2010 Resolution to note April as Genocide Awareness and Prevention Month and created a six-event GAPM film series held on college campuses in April 2014. In Living Ubuntu, her leadership role has included overseeing trauma recovery at a domestic violence emergency shelter, and successfully completing a research project on trauma recovery for east African refugees in San Diego. Additionally, she launched and supervised Orange County for Darfur, and co-founded Orange County for Climate Action. Living Vegan was added as a focus area for Living Ubuntu in 2016, and her long-term ongoing activist efforts have included human rights, animal rights, and environmental issues. Currently, her role at Living Ubuntu includes producing a feature length documentary film to be released later this year, So Give Me An F.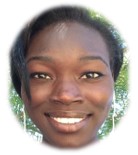 Nyajuok 'Sunday' Kuany is a 24 year-old Biology major at San Diego Mesa College. While her family was originally from South Sudan, Sunday was born in a refugee camp in Nairobi, Kenya. In 1994, 2 months after her birth, her family was accepted into the United States. Even though she moved around quite a bit in her childhood, she has lived most of her life in San Diego, California. Not only are the roots of her childhood and adulthood in San Diego, she feels fortunate that it was the place where she was introduced to Tension & Trauma Releasing Exercises ( TRE®). She had the great opportunity to learn TRE® as part of Living Ubuntu's Trauma Recovery for East African Refugees in San Diego and meet wonderful people in the process.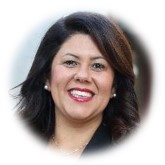 Michele Martinez was elected to the Santa Ana City Council in 2006 to represent ward 2, and in December of 2016, she was elected Mayor Pro Tem of the City of Santa Ana by the City Council, making her the youngest woman to serve as Mayor Pro Tem in the city's history. Michele has been able to continue to break barriers; in 2016 she became the first councilmember to serve as President of the National Association of Latino Elected and Appointed Officials (NALEO), and in May 2017 she made history again by becoming the first councilmember to serve as President of the Southern California Association of Governments, the largest metropolitan planning organization in the country. Michele has made it her mission and passion to make sure all residents have a seat at the table and not on the menu. Hence, under Michele's leadership and hard work on the City Council since taking office, she made it her priority to shift the culture of city hall by supporting a bottoms up approach, a more equitable, transparent, responsive and fiscally responsible government. In 2012, Michele championed and supported the city first sunshine ordinance that would ensure openness in Santa Ana government, was instrumental in stabilizing the city budget by creating the first fiscal reserve policy. The general fund reserves have grown from 3 million to 41.8 million in the past four years. Michele is most proud of spearheading a number of innovative policies and plans that improve the public realm, economic development and putting people first by championing the city's first comprehensive update of the General Plan in over 30 years, Downtown Complete Streets Plan, Vision Zero plan and the city's first, five-year Strategic Plan, IT Strategic Plan and Economic Development Strategic Plan. Lastly, Michele kept her promise and helped the city increase its open space by 22 acres, increased its affordable housing stock, and helped the city secure over 40 million dollars for active transportation to ensure pedestrian and bike safety, and improved and repaired nearly 300 miles of residential streets. Michele also represents the City of Santa Ana on several regional boards including Mobile Source Air Pollution Reduction Committee and Local Government Commission Board. She is an at-large member for the League of California Cities - Orange County Division, at-large member for the Board of Directors and was appointed by the Board of Directors of the LOCC to the Public Works, Transportation, and Technology committee. Michele is a board member for the Orange County Waste Management Commission and is also the City's representative on Orange County Council of Governments (OCCOG). Recently, Michele was selected in 2015 to serve on the Metropolitan Water District Board for the City of Santa Ana. Michele graduated from California State University, Fullerton where she earned a B.A. degree in Criminal Justice. In her spare time, Michele enjoys traveling, riding her bike attending vegan events and going to the movies.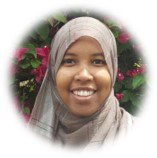 Amina Mohamed is a graduate of the College of Science and the College of Arts and Letters at San Diego State University (SDSU). She was a double major and graduated with a Bachelors of Science in Psychology and a Bachelors of Arts in Sociology. She is a member of the Alpha Kappa Delta (AKD) National Honors Society of the Department of Sociology at SDSU. Prior to SDSU, she attended San Diego City College where she gained much of her experience and received her Associates in Psychology and Child Development. Amina has been involved in her community since high school and has recently worked with the International Rescue Committee (IRC). Coming to America as a three year old gave her an appreciation for freedom, peace, and the educational opportunities that we are given. Even though she does not remember the civil war that displaced her family, Amina knows how people are affected by it. She's fortunate to have found a home that allows her to pursue a career helping the African Immigrant and Refugee community affected by mental health as she works as an African Community Outreach Specialist at Mental Health America San Diego County.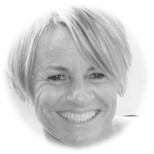 Piper Sample is a Certified Core Energetics, Radical Aliveness Practitioner and Certified TRE® Provider with a private practice in Orange County. She has been a body worker for 25 years and has been on staff at Radical Aliveness Institute since 2012. Piper has participated with Living Ubuntu in a trauma recovery project for East African refugees in San Diego and is currently enrolled in a two year international training program in Nairobi, Kenya, whose focus is to learn the skills needed to welcome and be with all the complexities, challenges and gifts that come with working in diverse environments.

Audrey Waight is a student in her final semester at Fullerton College pursuing a career in Geography. She is club founder and president of Students for Equitable Sustainability on campus. Her passions include environmental awareness and protection, immigration reform, and social justice. She has actively participated in the vegan movement for the past 3 years and works with local advocates to promote plant-based sustainable eating. In her past time, she tutors homeless elementary school students and aids in local political campaigns. She will be featured in the upcoming Living Ubuntu produced documentary film, So Give Me An F (to be released later this year).
About Camp Darfur:

This traveling refugee camp raises awareness and examines Sudan's Darfur region and its humanitarian crisis – genocide – by placing it in an historical context with Armenia, the Holocaust, Cambodia, Rwanda and Bosnia. Camp Darfur empowers communities to raise their voices and take action for the individuals of Darfur. It is an interactive awareness and educational exhibit that gives individuals the opportunity to discover their ability and power to make a difference.
Our Partners: