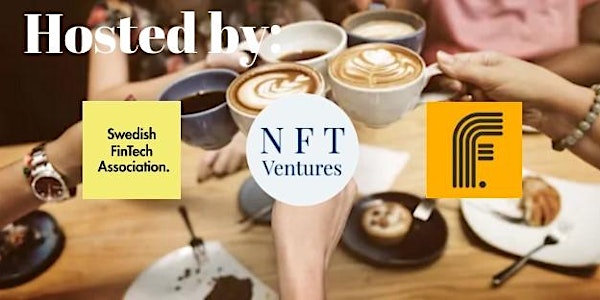 Connecting Fintech - how to diversify talent
Date and time
Wednesday, December 12, 2018 · 3:30 - 6pm CET
Location
Skeppsbron 34 34 Skeppsbron C/O NFT Ventures 111 30 Gamla Stan Sweden
Description
About the event
It is no secret that the gender ratio within tech is still unbalanced. Stockholm fintech report (2017) revealed that in financial technology scene in Sweden the female talent pool is only 6%. Diversity does go beyond just gender and companies that embrace it are more likely to succeed.
How can we empower women to take their space and grow within the fintech scene? How can we avoid bias and hire upon merits and potential? We need more conversation around diversity and what each of us can do to foster it.
Speakers
Welcome speech from Elisabeth Thand Ringqvist
20 years old Elisabeth Thand Ringqvist started her first business and took a seat in the local government in Östersund. Her latest venture is E14 Invest, a business angel fund, located in her old whereabouts Åre. Her passion is to make a business grow through forming opinions, improving management or by providing equity. Elisabeth has previously been working with big business at McKinsey & Co, changing legislation with Maud Olofsson at the Ministry of Enterprise, reforming Företagarna as the CEO, investing in Fintech companies as a senior advisor at NFTVentures. And is still daydreaming of becoming a full-time ski bum!
Keynote from Johanna Antonsson
Johanna is an entrepreneur & CEO with 18 years of experience from the Stockholm tech scene. With a master in Computer Science and working experience as a developer, manager and entrepreneur, she is used to being the only female in the room. This has given her a great understanding of what it takes to attract female talent. Johanna has successfully founded 4 companies, the most recent one Go See Talents with a focus on fintech.
This event is hosted in collaboration with:
Swedish Fintech Association - whose purpose is to provide a platform for the country's fintech community to speak with one voice.
https://www.swefintech.se/

NFT Ventures - a venture capital firm investing in the next generation of financial technology startups.
https://www.nftventures.com/

Findec - a newly established hub for fintech, regtech, insurtech and blockchain companies, with a purpose to boost Sweden´s financial technology ecosystem through network, knowledge and funding.
https://findec.co/
About the organizer
Findec is the Swedish hub for fintechs, with a mission to boost Sweden's fintech ecosystem through network, knowledge and collaboration.