Sales Have Ended
Ticket sales have ended
Ticket Sales Have Ended. You may register onsite at the conference.
Sales Have Ended
Ticket sales have ended
Ticket Sales Have Ended. You may register onsite at the conference.
Description

2019 ConnCASE October Leadership Conference Information
Understanding How Chronic Stress/Trauma Affects Students and Teachers:
Strategies to Build Resilience and Maintain Emotionally Well-Regulated Classrooms
and Overall School Environments
---
Registration Information:
Overview: This conference has been designed to provide participants with the most up to date information on Special Education. It will serve as the first Leadership Forum.
Audience: District teams of central office and building administrators, other educators, and support services professionals are encouraged to attend.
Registration Fees
*ALL FEES NEED TO BE PAID IN FULL IN ORDER TO ATTEND THE CONFERENCE*
$265 Member
$315 Non Member
$250/Teams of 3 or more
Conference Fees will cover participation in the full conference, including continental breakfast and buffet lunch on Thursday and Friday.

Refunds: Will only be accepted up until Monday, September 30, 2019

One Day Fee: One day fees are not accepted, but attendees are able to spilt registartion on Thursday/Friday.
Contact Information: Please contact Allyson J. Deckman at 860.548.1747 or info@conncase.org.
---
Agenda
Thursday, October 10, 2019
8:00 a.m. to 9:00 a.m.
Breakfast/Registration/Vendors
9:00 a.m. to 9:15 a.m.
Opening Remarks/Bureau Update
9:15 a.m. to 10:30 a.m.
Keynote Presentation
10:30 a.m. to 11:00 a.m.
Break/Vendors
11:00 a.m. to 12:00 p.m.
Keynote Presentation (continued)
12:00 p.m. to 1:30 p.m.
Buffet Lunch/Vendors
1:30 p.m. to 3:30 p.m.
Keynote Presentation (continued)
4:00 p.m.
Adjourn
___________________________
Friday, October 11, 2019
8:00 a.m. to 9:00 a.m.
Breakfast/Vendors
9:00 a.m. to 11:00 a.m.
Keynote Session
11:00 a.m. to 11:15 a.m.
Break/Vendors
11:15 a.m. to 12:30 p.m.
ConnCASE Leadership Panel Discussion
12:30 p.m. to 1:30 p.m.
Lunch
1:30 p.m.
Adjourn
---
Thursday, October 10, 2019 Keynote Presentation
Dr. Frank Picone - The Center for Great Expectations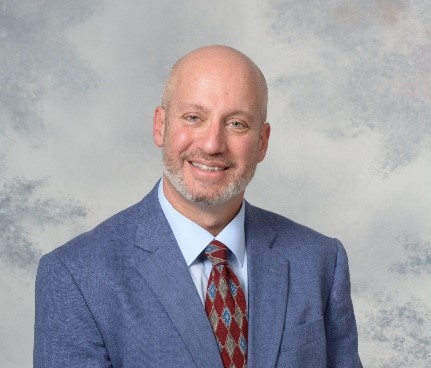 Frank joined CGE with 30 plus years of experience creating trauma-attuned environments in residential treatment programs, schools and juvenile justice programs throughout New Jersey and the country. Frank has been instrumental in the launch of CGE's CTARI™ and the 4E™ Transformational Leadership model to change cultures in schools from authoritative to collaborative, built on positive attuned relationships between staff members as well as with students and parents.
Over the past 30 years Mr. Picone has served as a therapist, Clinical Supervisor, Chief Operating Officer and Executive Director in 2 large residential treatment settings for at-risk youth. He also served, as the Director of the Placement Services Unit in New Jersey's Children's System of Care (CSOC) where he was responsible for managing the care of high needs youth in residential treatment. He worked as a Senior Training and Consultation Specialist at Rutgers providing coaching/training to residential providers as part of a 4 Year SAMHSA grant to transform New Jersey's CSOC to be trauma informed and reduce the need for seclusion and restraint. For the past 20 years as Founder and Director of "Positive Culture Change" he has provided transformational training and consultation in the areas of leadership, workforce development, creating positive and motivating work cultures and trauma attuned approaches for residential treatment programs and school systems throughout the country. Mr. Picone is also an instructor for the Rutgers University.
Frank earned his Masters of Social Work from the School of Social Work at Rutgers University. He is a Licensed Clinical Social Worker, Advanced Trainer in the Nurtured Heart Approach© and certified school social worker.
Thursday Keynote Session Details:
Morning Session
The Three R's: Resiliency, Regulation, & Relationship
This workshop will provide the committee with a clear definition of what being "Trauma Attuned" means in school environments. With that understanding we then move to describing the specific approaches educators can use to help students and staff learn to better regulate their emotions and behaviors through the use of a variety of strategies. These include creating "Regulation Strategy Plans (RSPs)", Zones of Regulation Model, chronic stress/trauma education around what trauma is, how it affects staff and students and how to set up the physical, interpersonal and programmatic classrooms in ways that minimize triggers, promote attunement and model and teach emotional regulation skills.
Afternoon Session
The Nurtured Heart Approach©
Growing Greatness in Our Students and Ourselves
The Nurtured Heart Approach© (NHA) is a set of principles and strategies designed to bring out the best in students and educators. Stand 1 teaches us to do our best to stop rewarding undesired behaviors with our attention and connection. Stand 2 teaches us various ways to grow the desired behaviors and qualities in students and ourselves. Stand 3 teaches us the importance of clear rules and limits and how to deliver them unenergetically. Educators know the qualities and behaviors that make for a successful student (Flowers) and which do not (Weeds). This approach will show you how to grow the flowers and starve the weeds to grow the greatness in students and staff.

---
Friday, October 12, 2018 Keynote/Panel Discussion
Michael Edgar Myers - Teaching Artist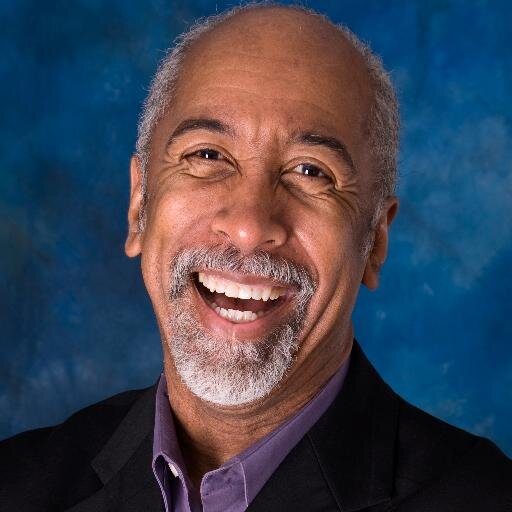 Teaching artist Michael Edgar Myers expands on the content that was created by Wavelength founder Jim Winter, Certified Laughter Leader, Certified Humor Professional, and former high school English teacher.
​Jim's classroom experience led him to empathize with educators who often feel the issues within education are so serious and critical that they need to "get permission" to use their natural sense of humor in their work and professional relationships.
Michael, also a Certified Laughter Leader, builds on Jim's foundation and mentoring to continue showing how humor, laughter and improvisation enhance engagement and achievement in the classroom.
Whether in a keynote for the entire staff, or skill-building workshop tailored for smaller groups, "The 'Sense' of Humor" empowers educators by demonstrating:
How healthy humor enhances the quality of life physiologically, psychologically, pedagogically, personally;
Hands-on, interactive activities to be used in the classroom, staff meetings, and with colleagues;
The differences between humor, laughter, improvisation and comedy, to minimize the reliance on jo
kes, but maximize teachable moments from ha-ha to aha!
How healthy humor enhances professional relationships by creating a positive environment and promoting supportive and collaborative team skills.
Friday Keynote Session Details: (9:00am - 11:00am)
The 'Sense' of Humor
Mid Morning ConnCASE Leadership Panel Discussion (11:15am - 12:30pm)
---
Sponsorships and Vendor opportunities are still available! Please contact ConnCASE at info@conncase.org for more information.