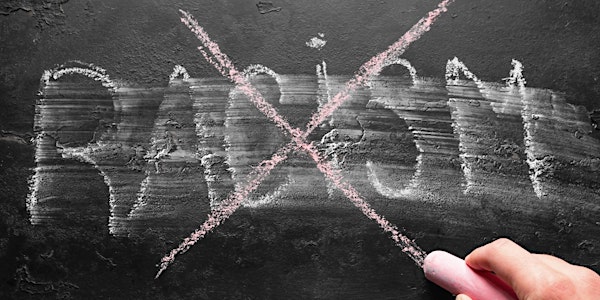 Confronting Systemic Racism from Within: Join our Lunch Hour Reflections
Confronting Systemic Racism from Within: Join our Reflections
About this event
Come join our lunch hour discussions.
We will be reading Stamped From The Beginning, The Definitive History of Racist Ideas in America by Ibram X. Kendi
We will be reflecting -with the help of this text- on how racism is rooted in systems of policy and how we can become anti-racist by examining closely what racism is and how it can be dismantled.
Our Restorative Book Session Includes:
Facilitated reflections on antiracism
Open, safe space for courageous conversation
Breathwork and meditation
Led by certified SKY Instructors for stress and trauma relief
This is an invitation to all who are hurting from the inequity and injustice in our world, and want to help, are willing to learn, to listen, and to take responsibility.
We believe all people deserve a space to relax, reassess, and realign.
We are a collective of stress-management specialists and activists inspired by human values.
Only when we can fully relax and reset can we give our best and stretch our furthest. Imagine how much more energy you would have and how much more powerful you would be if you cut your stress levels in half!
It can be done in just a few minutes using nothing but your own breath...
The key is that your breath is directly linked to your emotions.
Unleash the Hidden Healing Power of the Breath, and Transform Your Inner World, and the World Around You!