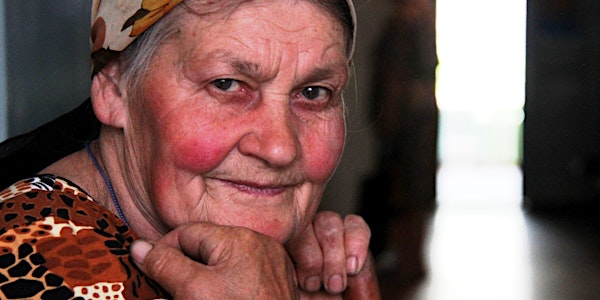 Conference: Ukraine – The Human Face of the Eastern Conflict
Location
European Economic and Social Committee
99 - 101 Rue Belliard
1000 Bruxelles
Belgium
Description
While global registration is closed, Members of the European Commission, Parliament, and diplomats having security clearance to access the EESC building, can still register to the conference, sending request to: info@ua.missions-acf.org
---
In eastern Ukraine, we enter the third year of a conflict which shows no sign of abating. It has already left 22,000 people wounded, 10,000 dead and humanitarian needs persist for 3.8 million people.
The non-governmental organizations Action Contre la Faim, Danish Refugee Council and Norwegian Refugee Council provide protection and assistance to civilians in Ukraine, facing daily the humanitarian and recovery needs of the people and communities, as well as the constraints imposed on humanitarian access.The lives and well-being of the conflict-affected population should not be hostages of the current political deadlock.
Through a panel discussion, the conference will aim to bring a human vision of the conflict.
Welcome and introductions: Andrzej Adamczyk, member of the EU-Ukraine Civil Society Platform and Thomas Ribemont, President Action Contre la Faim

Opening remarks: Jean-Louis de Brouwer, Director Europe, Eastern Neighbourhood and Middle East, European Commission's Humanitarian Aid and Civil Protection Department

The politics of the conflict in Ukraine: Dr Anna Matveeva, Senior Research Fellow, King's College London
Humanitarian needs and challenges in eastern Ukraine: Vanessa Merlet, Ukraine Country Director, People in Need

Human rights at the frontline: Fiona Frazer, Head of UN Human Rights Monitoring Mission in Ukraine

Protecting the rights of Internally Displaced Persons in Ukraine: Dr Chaloka Beyani, former United Nations Special Rapporteur of Human Rights of Internally Displaced Persons
Moderator: Krista Zongolowicz, Country Director Danish Refugee Council Ukraine
Following the panel discussion, an open question and answer session will offer the opportunity to bring together our visions and knowledge to create a fertile space for sharing, with the participation of 4 key Ukrainian NGO representatives.