Sales Have Ended
Ticket sales have ended
Looks like ticket sales have ended!
Sales Have Ended
Ticket sales have ended
Looks like ticket sales have ended!
Description
The new amphitheater at Quarry Park culminates this great season of music, with An Evening with Molly Ringwald featuring Bob Ringwald. Special opening show by The Peter Petty Revue.


---
ABOUT THE MUSICIANS
AN EVENING WITH MOLLY RINGWALD
"The spin she brings to the American Songbook is thoroughly contemporary." – The New York Times
Molly Ringwald acts, writes books, and sings jazz. She tours a crowd pleasing concert act "An Evening with Molly Ringwald" with her quartet to venues Worldwide. Since her debut Jazz album on Concord Records was released in April 2013. Ringwald and her band have performed over 200 concerts in seven countries since its release.

An actress of stage and screen, Ringwald earned a Golden Globe nomination at age thirteen, and went on to star in numerous films, including the iconic films Sixteen Candles, The Breakfast Club, and Pretty in Pink. On stage, Ringwald starred in Broadway productions of the Pulitzer Prize winning How I Learned to Drive; the revival of Cabaret; Tony-nominated Enchanted April and the West End production of When Harry Met Sally. Ms. Ringwald is now touring her concert act celebrating her first jazz album called "Except Sometimes".

BOB RINGWALD
Former Placer County resident and co-founder of the Sacramento Traditional Jazz Society, Bob Ringwald has long been a staple artist in the California Jazz scene for over 40 years. Performing his classic ragtime style all over the world, Bob Ringwald has been influential in forming and inspiring many popular jazz acts from here to southern California during the course of his career. This rare appearance with his daughter makes this show a "must see" event.
The Peter Petty Revue
Dynamic frontman, Peter Petty has recorded with Elektra recording artists Papa's Culture and Columbia Records' Cake. Peter sang with the Sacramento Opera through 8 seasons, and as a bandleader has performed for the Sacramento French Film Festival, the Sacramento Ballet, the Crocker Art Museum, the Mondavi Center, and the Sacramento Music Festival & Jazz Jubilee. He is the singing, swinging bandleader of his own 13 piece Swing band Peter Petty & his Titans of Terpsichore!, the Bluegrass ensemble Peter Petty & his Dubble P Boys! and the milieu melding Peter Petty & his Double P Revue! for which he coined the term Hep Hop to describe the infectious, eclectic, electric, acoustic mash-up that not only connects the dots between seemingly disparate musical genres, but does it with an adventurous and hilarious theatricality that entertains the "swell" out of audiences of all ages.

---
ABOUT THE VENUE
Quarry Park is a beautiful new community gathering place right in the heart of the Quarry District. Located at 4000 Rocklin Road, just behind the fire station and Historic City Hall, it houses a beautiful 1000 person amphitheater, second stage, plaza area for food trucks, vendors, and activities, a small lake, and an 8 story deep quarry, Big Gun, that will have a beautiful waterfall, and host a variety of endurance type activities such as zip-lining and rock climbing.


---
THANK YOU TO OUR SPONSORS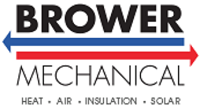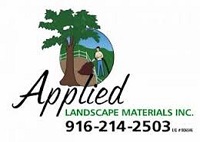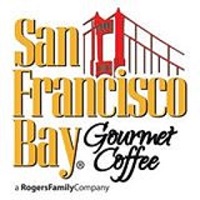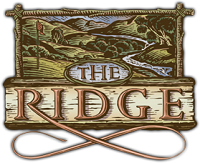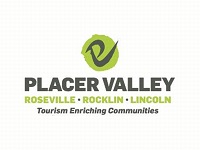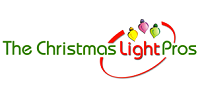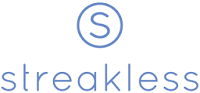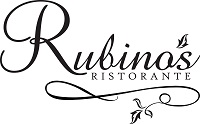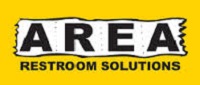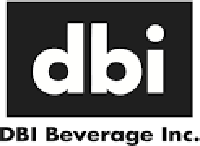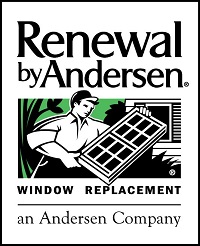 ---
FAQ's
Is there an age limit for the concert?

There is no age limit for our ticketed concert season. Alcoholic beverages will be available for guests 21 and over with a valid ID.
Do you allow in and out privileges?

Unfortunately, we do not allow in and out privileges. If you go outside of the gate, you will not be allowed back in.
Do I have to bring my printed ticket to the event?

Nope, just download the Eventbrite app to your phone and login in. Your tickets will be saved there. Or you can have the ticket saved into your Apple Wallet/Passbook. You can also bring up the email or PDF on your phone and we can scan you in right there! If all else fails, you are more than welcome to bring a printed version of your ticket.
What are my parking options at the event?

What can't I bring to the event?

Please see the Rules and Regulations below
What is the refund policy?

We can refund tickets up until 3 days before the event. After that, all sales are final and refunds will not be processed. You can also transfer your tickets to a different name and there are no processing fees for that!
The name on the ticket doesn't match the attendee. Is that okay?

You can transfer the ticket to someone else by logging into your Eventbrite account. If you need help, call us at 916-625-5200.
Is my ticket transferrable?

No, unfortunately you cannot transfer from one event to another. You can however, request a refund at least 3 days prior to the event and once the refund is processed, you can purchase tickets to any show of your choice.
Can I update my registration information?

Not a problem, login to your account and update your information, if you have any issues, go ahead and email us at: Event.Tourism@Rocklin.Ca.Us
What form of payment do you accept?

For online payments, we accept Visa, MasterCard, American Express, or Discover. At the RAET office, we can accept cash, money order, Visa, MasterCard, American Express, or Discover. We have limited cash, so please bring exact change.
How do I learn about future events going on in Rocklin?

I forgot to purchase ahead of time, is there a Will Call or Box Office?

You can come into our office and purchase tickets up until Friday at 4pm. If the show is not sold out, you can still purchase tickets at the door at our Box office tent using a Visa, MasterCard, American Express, or Discover credit/debit card only. Cash will not be taken for ticket sales at the Box Office.
Where can I contact the organizer with any questions?

We are at the City of Rocklin's Recreation, Arts, and Event Tourism Dept. located at 5460 5th St., Rocklin, CA 95677. Our office hours are Monday through Friday 8am to 4:30pm. You can reach us by phone at 916-625-5200 or email us at Event.Tourism@Rocklin.Ca.Us


---
RULES & REGULATIONS
The City of Rocklin is dedicated to providing a high quality entertainment experience. Guests who do not choose to abide by our policies will be ejected from the amphitheater. Ejections are documented and anyone ejected from the amphitheater may be banned from future events. The purpose of our policies is to help ensure that all Quarry Park guests enjoy a positive and safe experience.
The following rules and regulations will be enforced for all ticketed concerts at Quarry Park. All individuals and their belongings are subject to search. The Following information is subject to change without notice;
PERMITTED:
Each attendee can bring in a single towel/blanket for seating in General Admission areas, not to exceed 3' x 5' OR a single low profile chair *

Cameras with 3-inch lenses or shorter

Sealed plastic water bottles

Seat cushions

Smoking allowed only in designated areas. Smoking is not allowed in the seated area.

Guests with medical bags or items they must carry with them will be inspected and either have a wristband or sticker placed on it to show that it has been inspected.
* Low Profile Chairs: The specific measurements for a chair to qualify as low-profile are; no more than 6 inches from the ground to the seat, and no more than 30 inches from the top of the chair to the ground.
Anyone possessing PROHIBITED items will be asked to return them to their vehicles before being allowed to enter the amphitheater or will be asked to dispose of the item/items in the garbage cans provided at the gate.
PROHIBITED:
Chairs exceeding the low profile regulations

Any outside food or beverages; Cans, glass bottles or alcoholic beverages

Coolers of any size (including soft sided coolers)

Pets (with the exception to service animals)

Weapons of any kind (including silverware)

Pepper Spray

Bullhorns, klaxons, whistles, or any other noise makers that will disrupt the performance

Laser pointers of any type

Musical instruments

Throwing objects of any kind

Projectiles (Beach balls, Frisbees, hula hoops, footballs, or any other throwing type item)

Any object that will create a fire (lighters, candles, fireworks, sparklers, etc.)

Professional recording devices of any kind

Umbrellas

Strollers or playpens

Signs, banners, or tripods that will interfere with the view of the performance for other guests

Skateboarding, in-line skates, or hoverboards

Wallet chains, spiked bracelets or belts

Occupying any seat without the appropriate ticket

Irresponsible drinking or behavior

Illegal substances or drugs

Any gestures and/or clothing that utilizes profane language or content that promotes fosters, or perpetuates discriminations on the basis of race, creed, color, age, religion, gender, marital status, status with regard to public assistance, national origin, physical or mental disability, sexual orientation, conduct or encouragement of illegal activity.

Any distraction to the performance or performers

Mistreatment to other guests or staff/personnel, including but not limited to, verbal abuse, harassment, profanity, confrontations, intimidation, or threatening behavior

Failure to follow the directions of law enforcement, security, ushers, ticket takers, or any other City of Rocklin personnel will result in ejection from the location
Each attendee can bring in a single towel/blanket for seating in General Admission areas, not to exceed 3' x 5' OR a single low profile chair*