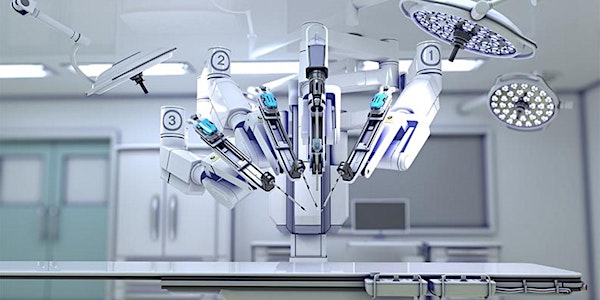 Computational Challenges in Surgical Robotics
This is an in person event co-hosted by IEEE-RAS Boston Chapter and WIT-IEEE Student Chapter.
When and where
Location
Annex Central 550 Parker Street Boston, MA 02120
About this event
ABSTRACT:
Robotic surgery is the use of technology to perform complex medical procedures with more precision, flexibility, and control. Robotic Assisted Surgical Devices (RASDs) have the potential to reduce operation time and anesthesia use, minimize complication risk, and improve patient recovery. With the rapid acceptance of robotic surgery and slow-paced adoption, there exists several computational challenges for further exploring the limitations in functionality. This session will cover how optimization algorithms, ML, and model-based design are being used within the medical workflow, to perform pre-operative surgical planning and improve RASD design.

SPEAKER:
Dr. Moiz Khan received his BS and MS from Rutgers University and New York University, in Applied Engineering and Biomechanics, respectively. He earned his PhD at Columbia University in Mechanical Engineering, working on rehabilitation robotic platforms. During his studies, he developed and patented a posture training robot for assisting in rehabilitation of children with cerebral palsy and adults with spinal cord injury. Immediately following, he was a postdoctoral fellow at Harvard Medical School and the Brigham and Women's Hospital, where his research focused on developing surgical planning and optimization algorithms and minimally invasive robotic devices. He has also served as a consultant for several industry leaders on robotics and design. Currently, he is the Manager of Electrical and Computer Engineering at MathWorks, leading development in several areas including robotics and AI.