Description
ABOUT

The Community Learning Lab (CL2) is a space for scientists, scholars and artists to engage the community with an authentic learning experience. Through CL2, people will explore an area of science, the humanities, or the arts alongside a passionate subject matter expert. Our goal is to share fascinating ideas that have transformed society, make them accessible, and highlight their importance to our communities.
LEARNING EXPERIENCES AND PRESENTERS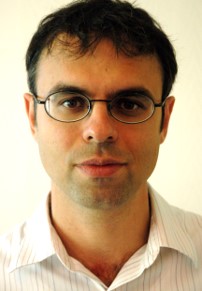 What do fish scales, tree mushrooms, and Ginkgo leaves have in common? In this origami workshop, cell biologist Roman Gorelik will explore how both nature and origami create form through repetition. He will explain how cellular enzymes repeat the same operation to enable life to exist. In a similar manner, repeated paper folds can generate beautiful forms, which Dr. Gorelik will demonstrate.
Roman Gorelik got his PhD at the University of Pennsylvania, where he studied the cytoskeleton. Now he works at the National Cancer Institute as a AAAS Science and Technology Policy Fellow. He lives in Rockville, MD with his wife and children. In his spare time he folds paper, plays classical guitar, and volleyball. His book "Playful Origami Ladybugs" is in the works!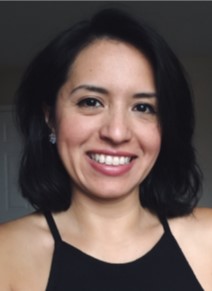 How does planet Earth abruptly rearrange deserts, rivers, mountains and urban areas? With the use of satellite imagery, flyovers, and historical photography, Sarah plans to connect her audience with the awesome and ruthless forces behind moving tectonic plates, as well as highlight the impact to inhabited areas, and the ways in which humans have adapted to living with a natural process they cannot control.
Sarah earned her MS at the University of California, Davis and is a Science Education Analyst at the National Science Foundation. She is fascinated by natural processes that take place on planet Earth, and enjoys connecting and sharing ideas with others.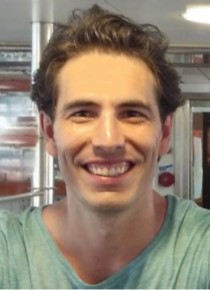 Have you ever wondered how physicists develop theories to explain the mysteries of the universe… and then experimentally prove them? High Energy Physicists use particle accelerators to get electrons or protons to achieve very high speeds, and then collide these particles to observe the constituents of matter that existed roughly 10 nanoseconds after the Big Bang. Alejandro will explain how accelerators work using videos, images and in-house demonstrations. The lab will be highly interactive and guaranteed to be a journey back in time!
Alejandro is a theoretical physicist and currently works in higher education policy at the National Science Foundation as a AAAS Science & Technology Policy Fellow! He really loves music, playing the saxophone, hiking and chatting about particles!
***All tickets are free! Donations are welcome, but do not feel that you have to donate if you cannot or do not want to at this time :)
---
FAQs
Do I have to have prior knowledge on the topics to enjoy the Community Learning Lab?

Not at all! We welcome everyone to come and enjoy the awesome learning experience! All ages welcome.
Are you on social media?
Join the converastion by using the hashtag #CLSquared
What are my transportation/parking options for getting to and from the event?
Metro: The Columbia Heights Station is approximately 0.5 mi away (Google estimates a 9 minute walk).

Buses: The Circulator Green Line (Woodley Park-Adams Morgan-McPherson Square Metro) will take you just in front of Potter's House. Also, buses 42, 43, DC98 and H1 stop very close to Potter's House on Columbia Rd NW & Ontario Rd NW (Stop ID: 1001878)
Parking: Street parking available

What can I bring into the event?
You and everyone you know! But we have limited space, so please reserve your spot on Eventbrite. No outside food - Potter's House has excelent fare!

How can I contact the organizer with any questions?
Yes! Any questions at all; you can contact us at: TheCommunityLearningLab@gmail.com

Do I have to bring my printed ticket to the event?
It's OK if you forget.

Is my registration fee or ticket transferrable?
Yes! As long as somebody comes - we don't want a spot reservation to go unfilled! :)