Description
Although the topic of climate change has become entrenched in the U.S.'s broader partisan divide, its increasingly frequent and severe impacts demonstrate the importance of accelerating our efforts to solve it.
Bridging the divide on the topic is an essential step in creating the momentum towards a collective, durable solution. Join Citizens' Climate Lobby and Joan Blades, Co-Founder of Moveon.org and Living Room Conversations, as we equip you with the communication tools to do just that.
This event will consist of a short group presentation followed by smaller Living Room Conversations. Participants will gain experience in the practice and prepare to use it in reaching out and building relationships with people who may have different views. Participants will also develop increased appreciation for the power of listening and good questions.
Living Room Conversations are meant to facilitate a conversational bridge across issues that divide us. They increase understanding, reveal common ground, and allow us to discuss possible solutions - all of which bring us closer to collective action. The practice has proven effective in the context of US partisanship and has begun to see success internationally.
The goal of this event is to foster dialogue and common ground, and to inspire stakeholders to drive conversations and collaborative efforts forward in our collective battle against climate change.
This event is hosted by Citizens' Climate Lobby (CCL), a non-partisan, non-profit organization that exists to create the political will for climate solutions. CCL has developed its style of communicating about climate change throughout its 11-year history and applied it in such ways as building a bipartisan Climate Solutions Caucus in the House of Representatives which is currently 86 members strong - 43 Republicans and 43 Democrats.
Refreshments provided.
If arriving by Uber/Lyft, we recommend that you use the Steuart side of the building as the Embarcadero side does not have a loading zone.
All donations go to Living Room Conversations. Donations may also be made to Citizens' Climate here.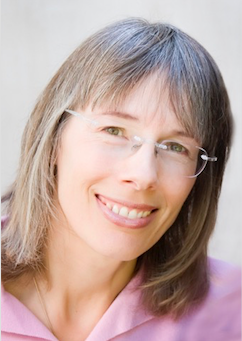 Moderator, Joan Blades: Joan Blades is a co-founder of LivingRoomConversations.org, an open source effort to rebuild respectful civil discourse across ideological, cultural and party lines while embracing our core-shared values. She is also co-founder of AllSidesforSchools.org, a partnership between AllSides.com and Living Room Conversations, MomsRising.org and MoveOn.org. She co-authored The Custom-Fit Workplace, winner of a Nautilus book award in 2011, and The Motherhood Manifesto, which won the Ernesta Drinker Ballard Book Prize in 2007. Joan also has experience as a software entrepreneur. She co-founded Berkeley Systems, which is best known for the flying toaster and game You Don't Know Jack. A mediator (attorney) by training and inclination, she is a nature lover, artist and true believer in the power of citizens and our need to rebuild respectful civil discourse while embracing our core shared values.