Commons Studio Presents: Nation Building from Baffin Island Onboard Canada...
Description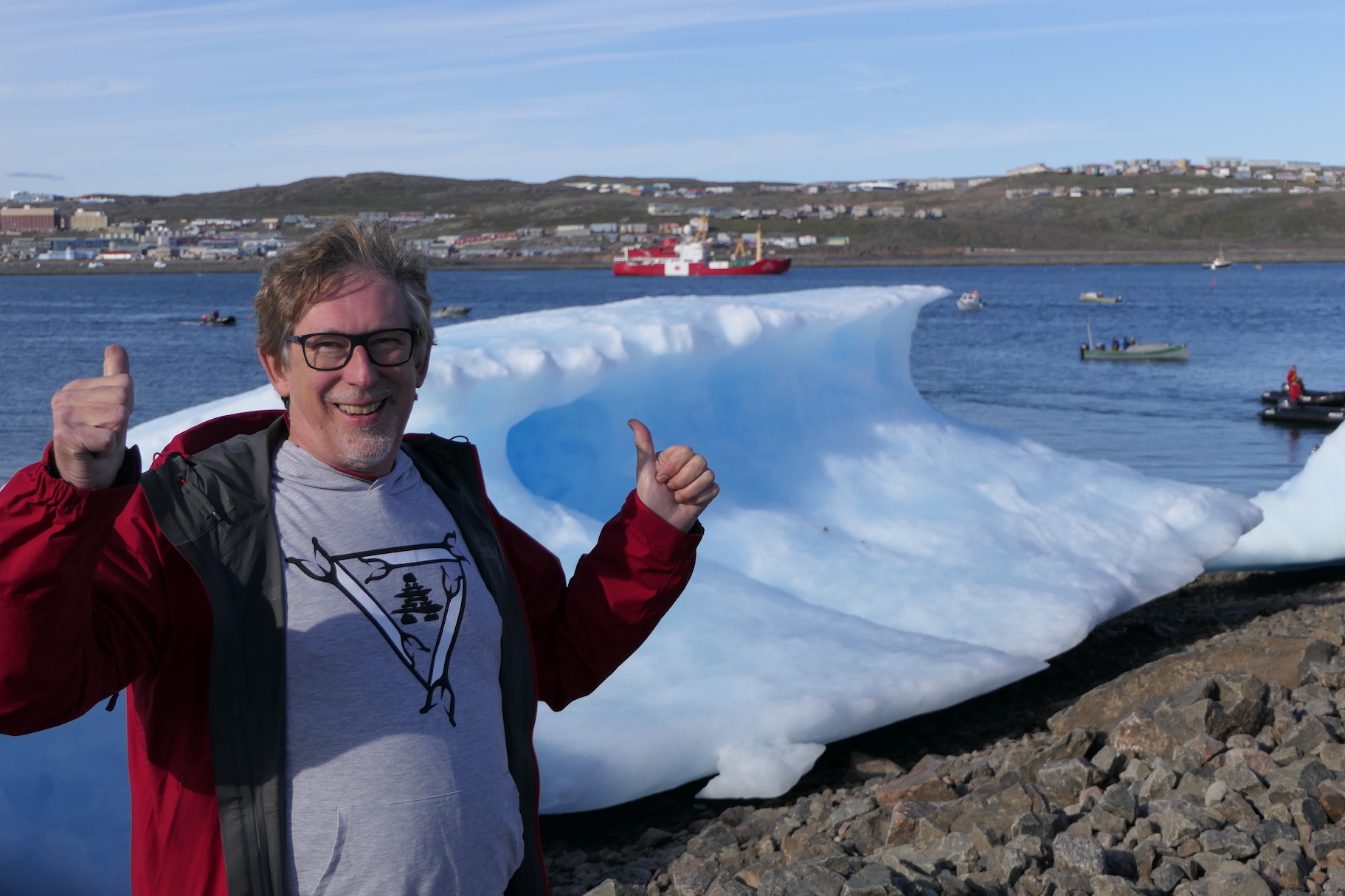 RANDALL HOWARD SHARES STORIES FROM ONBOARD CANADA C3
Elora resident, Randall Howard experienced a journey of a lifetime onboard the Canada C3 expedition, as a participant on Leg 7 from Iqaluit to Qikiqtarjuaq on the east coast of Baffin Island in Canada's newest territory, Nunavut. Canada C3 was perhaps the most ambitious and transformational of all Canada 150 Signature Projects. It aimed to explore the key issues of 2017, namely:
Youth Engagement,

Environment,

Reconciliation with our Indigenous People, and ]

Diversity and Inclusion
by bringing together a varied set of participants in its epic journey from Coast to Coast to Coast through the Northwest Passage on a refitted former Canadian Coastguard Icebreaker dating back to 1958. The onboard conversations and engagement were, over the 150 day journey, shared with over 20 million Canadians. This is your chance to personally experience this epic journey. In addition to presenting reflections, there will be some time for Q&A.
Randall is a local tech entrepreneur and philanthropist who was involved early in the Canada C3 project. He will share stories and conversations to give an idea of the once in a lifetime experience we had, with a backdrop of photos and a few videos.
Our host and MC for the everning is Nathan Stretch and he wil explain the remarkable social enterprise that is The Working Centre, and the newly opened Commons Studio space.
Light Refreshments will be served. The Café will be open for those wanting to sample their myriad choices of hot beverages.
FAQ
1. What are my transportation/parking options for getting to and from the event?
Grand River Transit: 200 iExpress Charles/Cedar stop or #7 Mainline, Scott St or Cedar St.
Parking: some on street parking or Kitchener Market Parking Garage, Cedar S just off King St
2. Is there an admission charge?

To make it accessible to all, admission is free. However, voluntary donations to support the work of The Working Centre are encouraged as people are able.