Location
FanThreeSixty Offices
1511 Baltimore Ave
Kansas City, MO 64108
Description
A core value of successful organizations is a focus on collaboration: within the team, between teams, across the organization, with customers, and with stakeholders. Collaboration that solves real problems, drives shared understanding and leads to success is hard. This kind of collaboration requires goal-driven frameworks, with clearly understood roles, interaction models and an understanding of what the group is going to do with the results.
Each day of this two-day course is focused on a specific business need and presents a collection of goal-driven frameworks ideally designed to meet this need. Attendees may attend either day as a single day course OR to attend both days to learn a full range of powerful techniques applicable to each area of focus. Each "learning-by-doing certification workshop", taught by Luke Hohmann, will be interactive, high-energy and immediatly applicable. Day 1: Project Portfolio Management with Collaboration Frameworks and Day 2: Collaboration for Agile Teams (Day 2).
Day 1: Collaboration for Successful Project Portfolio Management.
Poorly prioritized portfolios impede innovation, result in underfunded "zombie projects" and frustrate talented workforces. If you are interested in creating better business results, frustrated by the limits of ROI analysis, want to create shared understanding and buy-in across the organization around portfolio decisions, then Day 1 is for you.
During Day 1, you will learn how to:
Create alignment around goals, values and strategy using Alignment Engine
Collaboratively generate project vision & growth plans using Grow/Prune the Future
Prioritize your project portfolio using Decision Engine, Buy a Project and Fund a Project online

Design a collaborative portfolio project including the planning, execution and post process phases

Depending on time, Q&A sessions may incorporate additional frameworks or modifications designed to address attendee case studies
Day 2: Collaboration for Agile Teams.
One of four core values of the Agile Manifesto is Customer collaboration over contract negotiation. At Conteneo, we like to short this just a bit and focus on collaboration:within a team, between teams, with customers, and with stakeholders.
During Day 2 you will learn several essential frameworks to improve your Agile projects:
Identify customer requirements and develop a product vision through Product Box

Develop better roadmaps with Prune the Future online

Prioritize a backlog through Buy a Feature online


Plan a successful project through

Remember the Future

Improve retrospectives with Speed Boat online
We will also use 20/20 Vision to include one bonus framework that addresses a problem chosen by the class. In the process, you get two additional frameworks! Here are some topics that prior classes have chosen:
Understand product / service ecosystems through

Spider Web
Understand product / service usage through Start Your Day

Improve distributed release planning with Mitch Lacey's online Planning Wall
Identifying and prioritizing technical debt through a game cocktail featuring Speed Boat and Buy a Feature

... or some other topic that you want to explore!
Throughout the class we will emphasize the value of using both in-person and online frameworks to generate amazing results.
Attend for One or Two Days
Attendees have the option of attending just one day or both days. Case studies used to both understand and practice collaboration tie the specific frameworks to project portfolio management in Day 1 and Agile team collaboration in Day 2. However, the content is structured to encourage 2-day participation. Attendees able to attend both days will be able to apply a broad range of collaboration frameworks to incorporate internal and external stakeholders in the process of identifying & prioritizing opportunities, planning and producing successful projects and empowering teams to collaborate effectively.
Conteneo Collaboration Cloud Idea Engine and Decision Engine License
To ensure that you can continue to leverage online collaboration after the course, you will receive a one year, Professional License to the Conteneo Collaboration Cloud Idea Engine and Decision Engine.
Who Should Attend
Portfolio Managers

Project Managers

Executive Leaders

Product Managers

All members of Agile teams - Scrum Masters, Developers, Product Owners, Business Sponsors

Anyone who wishes to create more innovative product and service offerings

Anyone who is frustrated by standard approaches to project & portfolio management
Prerequisites
We'll send you a brief overview the games that you can review before the class. Other than that, we'll make sure you get what you need during the class!
Style!
This workshop is fast-paced and team-oriented. After a brief overview of the material, we'll get right to work using the frameworks including Innovation Games to solve problems. Wear comfortable clothing, because you'll be moving - and PLAYING!
Completion of the course gives you 60 Training Credits for 1 day and 120 Training Credits for 2 days towards your Conteneo Certified Collaboration Architect (CCA) belt!
Materials
Cancellation Policy
For information on our cancellation policy please visit our website.
Instructor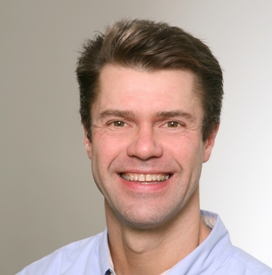 Luke Hohmann is the Founder and CEO of Conteneo Inc. and the inventor of Innovation Games. The author of four books, Luke's playfully diverse background of life experiences has uniquely prepared him to design and produce serious games.
Luke was very proud to be the keynote speaker at Agile 2015 where he challenged the Agile community to use collaboration frameworks to tackle both technical and wicked social problems, a goal he has pursued through Every Voice Engaged Foundation, a non-profit he co-founded to increase civic engagement.

Luke graduated magna cum laude with a B.S.E. in computer engineering and an M.S.E. in computer science and engineering from the University of Michigan. In addition to data structures and artificial intelligence, he studied cognitive psychology and organizational behavior. In his spare time, Luke likes roughhousing with his four kids and his wife's cooking. He also enjoys long runs in the Santa Cruz mountains to burn off his wife's cooking.