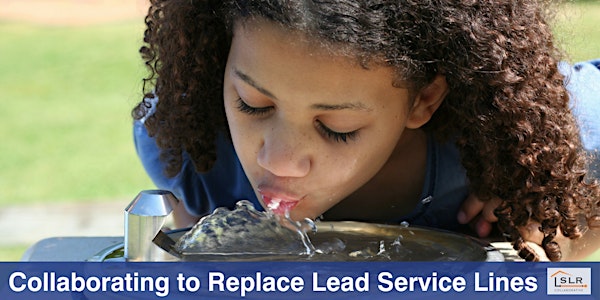 Collaborating to Replace LSLs: What You Need to Know from the Web Toolkit
By The Lead Service Line Replacement Collaborative
Date and time
Wednesday, April 25, 2018 · 12 - 1pm PDT
Description
Lead service line (LSL) replacement is not a simple task. The LSL Replacement Collaborative has developed an online toolkit to help communities across the United States develop and implement replacement programs.
This webinar – the first in a series of 6 webinars hosted by the LSL Replacement Collaborative – will provide an overview of the tools, examples, and types of information available on the Collaborative website. Whether you are a community leader, a public health professional, a drinking water professional, an elected leader, or a concerned consumer, this website has the answers – or can point you to the answers. "Collaborating to Replace LSLs: What You Need to Know from the Web Toolkit" will provide a deep dive into the online toolkit with the goal of motivating participants to make the most of these resources in their efforts to develop and implement LSL replacement initiatives.
Speakers:
Lynn Thorp, National Campaigns Director, Clean Water Action
Stephanie Schlea, Manager of Regulatory and Scientific Affairs, Association of Metropolitan Water Agencies
Sam Lovell, Health Project Specialist, Environmental Defense Fund
About the organizer
The Lead Service Line Replacement Collaborative is a diverse group of public health, water utility, environmental, labor, consumer, and housing organizations from across the country working together to encourage communities to accelerate the full replacement of LSLs through collaborative efforts at the local level.