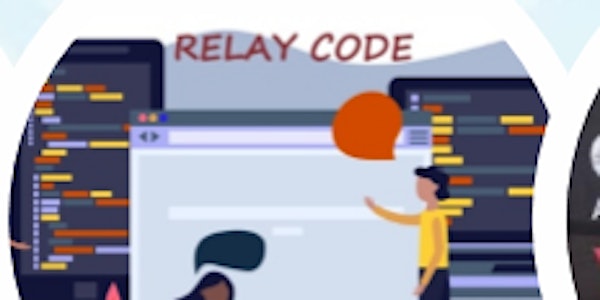 CODING RELAY (STAR EVENT TECH INVENT 2020 CHANDIGARH UNIVERSITY)
PARTICIPATE TO HAVE ULTIMATE INNOVATIVE CODING *EXCITING CASH PRIZE *GOODIES!! *COMPANY INTERNSHIPS!! *REAL LIFE PROJECT
When and where
Location
Chandigarh University Chandigarh Chandigarh University Chandigarh, Chandigarh 140413 India
About this event
Chandigarh University(CU) is a leading university envisioned to excel in research , innovation and entrepreneurship. CU is A+ NAAC accredited HEI. Ranked among Asia's Best & Fastest growing Education Institutes, we provide inspirational learning to nurture our students to lead the professional world.With students from all Indian states and 40 countries,CU is one of the most ethnically and culturally diverse universities in the vicinity of the city beautiful Chandigarh.To facilitate our students with global learning opportunities,CU has partnered with more than 250+ top ranked universities worldwide.
TECH-INVENT is annual congregation of engineering,science and technology students,organizing events for the curious minds willing to contribute dynamically in the advancement of science and technology for the betterment of the mankind.In previous Tech-Invent held in 2019,  more than 20000, students participated from various national universities and prestigious institutions making the event a grand success. The environment is electric,the level of enthusiasm thunderous and the resulting ideas incredible!
We are please to inform you that event Coding Relay organized by our  CSE students of Chandigarh University in Tech Invent 2020 has been selected for a star event .The details of our event is :CODING RELAY, is a 6 hours sequential team coding event where each team is expected to solve a given coding problem by creating codes on a single machine in a phased manner .Initially each team will be given one problem statement ,and it will be discussed for 1 hour at first .Then they will choose first coder from each team to go first .Then first coder will be allotted a time limit to make the code .Then as he/she finishes and comes out ,second coder from team will go and continue with the code from the point first coder left ,within the specific time limit .Each teams have to solve their problems within a specific  time limit.Problem statements will be based on different fields like AI ,Web development ,Cyber  Security etc .different colleges all over the India are coming to participate in this event. 
Anustup Mukherjee (Student Co-ordinater -9836606960,Chandigarh University) Sanskriti (student co-ordinator -8146956021,Chandigarh University) leave a mail at helpcodingrelay@gmail.com
Visit the CU techinvent 2020 website
www.techinvent.cuchd.in and register for the event "Coding Relay".