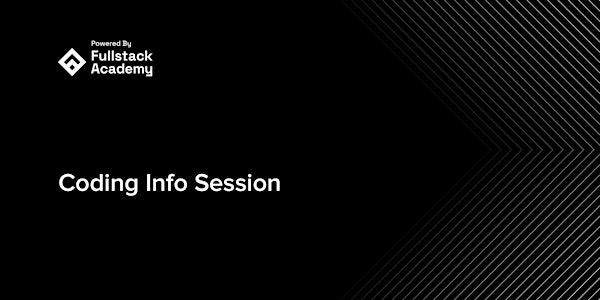 Coding Info Session powered by Fullstack Academy
Register for this online information session to learn more about the Emory Coding Bootcamps powered by Fullstack Academy.
About this event
The software development industry continues to grow exponentially in both size and scope. In addition to more opportunity - with demand for web development increasing 21% over the next 10 years - this also means high-earning coding positions are more varied, flexible, and accessible than ever before (bls.gov).
Graduates of the Emory Coding Bootcamp learn the coding skills to qualify for these jobs as well as the nontechnical career and networking skills to land them–all backed by tech industry experts.
Join the event to learn how the Emory Coding Bootcamp can transform your tech career through live online coding training in as little as 12 weeks–with no experience required. Register now!
3