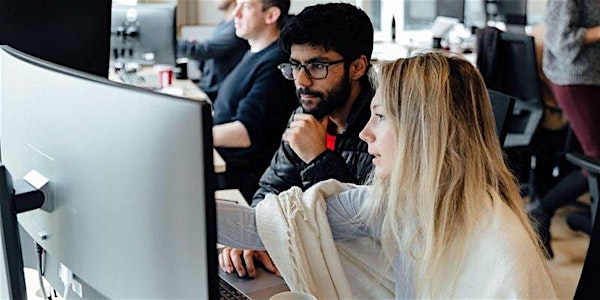 Coding For Beginners: Workshop | Online
Curious about coding, but don't know where to begin? Flatiron School's virtual introductory workshop is a great place to start!
About this event
Join Flatiron School for this virtual beginner coding workshop, where you'll learn the basic building blocks of a website and how to style them. No previous coding experience needed.
You will leave with the core concepts of HTML (tags, elements, and attributes), and the basics of CSS (selectors, properties, and values) and some Javascript. All your work will be in a platform that will allow you to code along with your instructor, and continue to work on it after you leave!
You will receive a Zoom meeting link by email prior to this session.
Looking for a place to get started in the meantime? Sign up and get coding with our FREE Coding Bootcamp Prep curriculum, linked here.