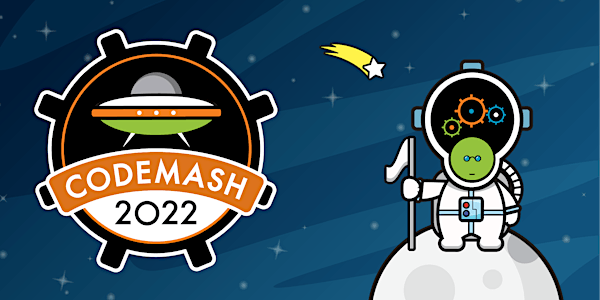 CodeMash 2022
Full details at www.codemash.org
When and where
Location
Kalahari Resort 7000 Kalahari Dr Sandusky, OH 44870
Refund Policy
Refunds up to 1 day before event
About this event
Full details at www.codemash.org 
Use these resources to keep abreast of the latest updates for CodeMash v2.0.2.2
Refund/Cancellation Policy:
Due to Covid-19, CodeMash has an updated policy which is simply:
Zero Worry Policy : Any attendee or sponsor can get a full refund at any time.
If you are a speaker, and you feel you can't attend, please let us know at any time. You will have our good wishes and there will be no ill will. We have a few speakers cancel every year, albeit for non-pandemic reasons, so we are used to planning around this.
Unless the government tells us we may not hold the event, CodeMash will not be cancelled this year. We might have to alter some details of the event, based on the existing mandates from the government, and the changing situation around variants, vaccines, and so on.
Full information and any updates can be found at https://www.codemash.org/covid/
Additionally, and as it was previously, you can still...
Send A Geek In My Place: Losing out on CodeMash would be a really awful thing, but sending a friend in your place makes it a little less awful. Someone else can attend in your stead if something is preventing you from going. You can make that change right here on EventBrite yourself.
You can also resale your ticket, but remember that scalpers are uncool. Tickets may not be resold for more than their initial purchase price. We will not honor any ticket sold or purchased under these circumstances. If you are unable to attend CodeMash and need to sell your ticket, our staff will help connect you to the CodeMash community via Twitter, Facebook or the Google Group.
If you are in need of assistance, please contact the human who reads emails at this addess registration@codemash.org