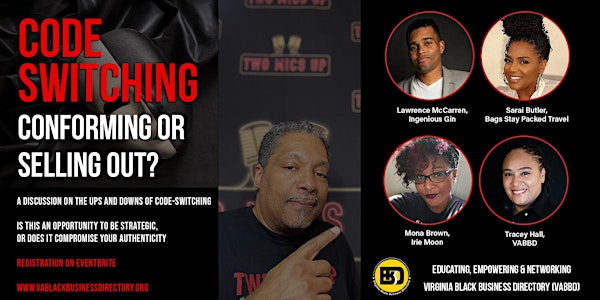 Code Switching: Conforming or Selling Out?
A discussion on the ups and downs of code-switching. Is code-switching strategic, or does it compromise your authenticity?
About this event
Join us as we have an open discussion about the Art of Code Switching. Why do people code switch? Is this about shifting or manipulating one's behaviors to appeal to a different crowd or audience or Is this about professionalism and adapting properly to the current situation.