Description
Led by movement teacher, performer, bodyworker, and writer Cori Kresge, this class will look at code as a resource, applying it to dance practices and community. We will focus on interpreting and creating systems of coding, scoring, and encrypting, using the body's senses, gestures, and mechanics both individually and collectively. Together, we will cultivate practices that attempt to override the ego constructs that often obstruct or inhibit our learning and creativity.

The emergent movement will be examined as a language that can be developed, organized, and reorganized in time and space. By engaging in practices of repetition, variation, and manipulation, we can effectively reveal meaning or encrypt meaning in action. Through in-class activities and assignments, we will interpret and create scores, patterns, and codes with our physical actions and gestures.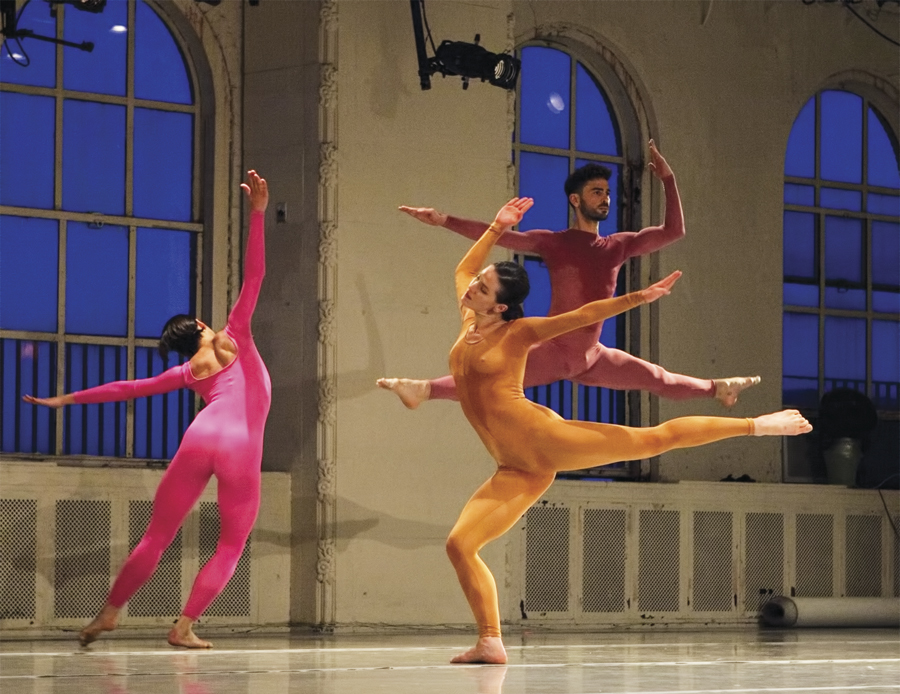 Image: David Rafael Botana, Cori Kresge, and Stacy Martorana. Photo: Cunningham Repertory Understudy Group at the Merce Cunningham Studio
Lead by movement teacher, performer, and writer Cori Kresge, this class will cultivate practices that attempt to override the ego constructs that obstruct the innate methods by which the body records and processes information.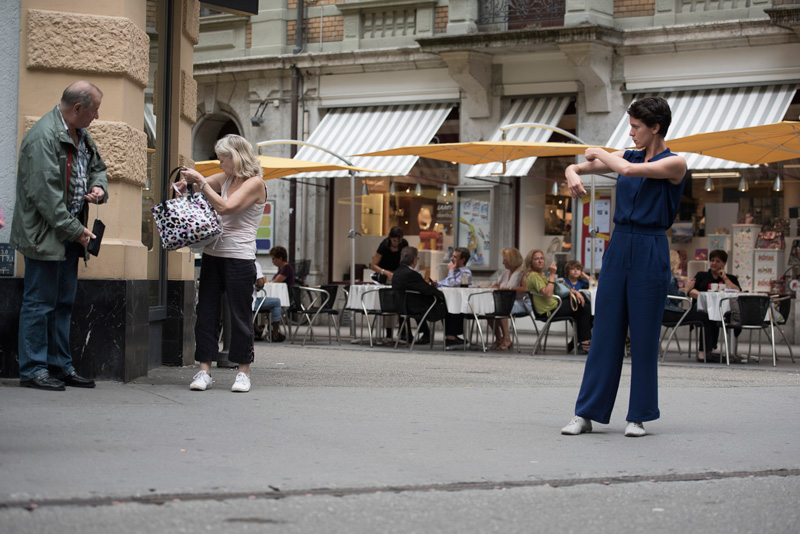 Image: Cori Kresge in Like You, by Liz Magic Laser, 2014, Le Mouvement - Performing the City, Biel/Bienne, Switzerland. Photo: Meyer & Kangangi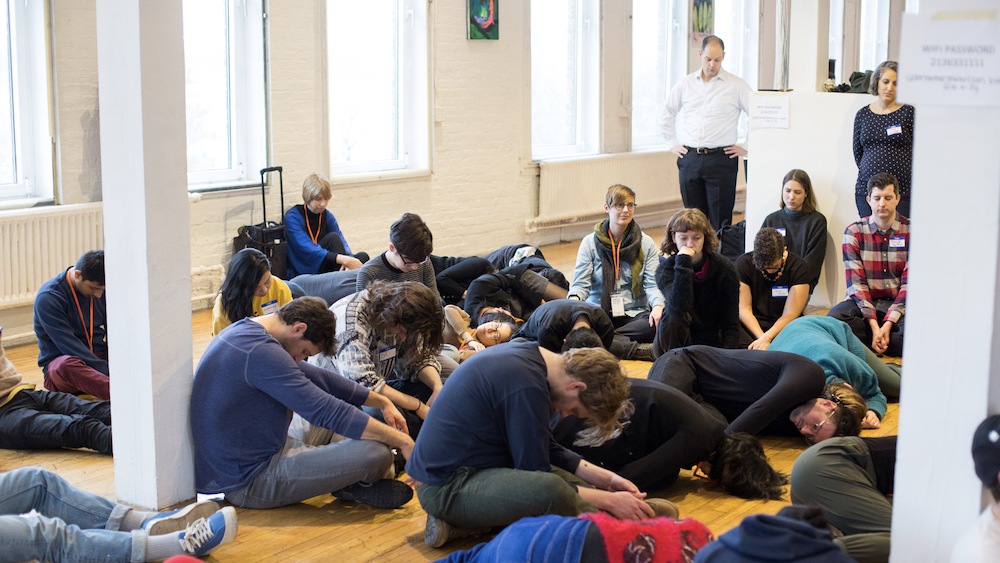 Image: Cori Kresge workshop at Code Ecologies. Photo: Joe Swide
Schedule
November 10. 1-4PM
November 17. 1-4PM
November 24. 1-4PM
December 1. 1-4PM

Course objectives include:
Consider how to involve more of our physical selves into other spheres of work

Examine the malleability of meaning in articulations of the human body, ranging from abstract to figurative

Employ methods of chance procedures and simple tasks that set the body in motion

Separate the processes of creation and evaluation

Override mental inhibitions that hinder creativity and expression

Challenge the notions of how you can or should move in your own body and in space

Connect and activate our perceptions of the internal and external, the imagined and the real
Organizer of Code Movement. Workshop by Cori Kresge at SFPC
School for Poetic Computation is an artist run school in New York that was founded in 2013. A small group of students and faculty work closely to explore the intersections of code, design, hardware and theory — focusing especially on artistic intervention. It's a hybrid of a school, residency and research group.
Our motto is: more poetry, less demo