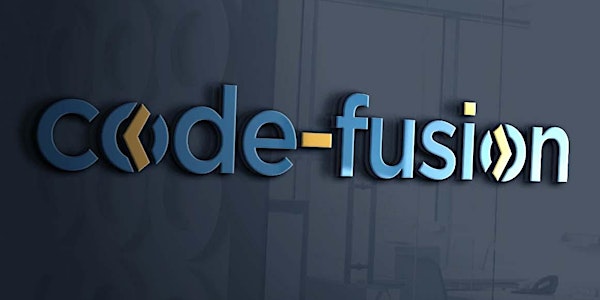 Code 101: Explore Software Development Workshop
In this 8 Hour workshop, you'll learn how software developers code in this beginner web-development workshop.
Refund Policy
Contact the organizer to request a refund.
Eventbrite's fee is nonrefundable.
About this event
Code 101: Explore Software Development
Objective
Students will understand how HTML and CSS programming languages work together to render the modern web, given an explanation and deconstruction of a popular website. They will code a simple HTML website, given a pre-existing mockup, instructor guidance, and coding snippets, to easily see the results of their coding work. They will also collaborate with other students, given a facilitated white-boarding activity, in order to understand the dynamics of being a developer in a professional work environment. Furthermore, they will deploy a website and be able to share their workshop accomplishments with their friends and family. Finally, they will identify whether a career in coding and the Code-Fusion program is right for them, given their experience throughout the workshop and their impressions gained from listening to instructors and TAs share their stories.
Occupational Outcome
N/A - The ability to decide whether an occupation in the coding industry is for you.
Sequence of Courses
1-day weekend workshop (8 hours). This workshop is not graded and there are no completion requirements.
Method of Instruction
This workshop mixes instruction and lab throughout its full day length. The instructor explains topics to the students and then asks students to work together to apply the topics to complete assignments.
Languages and Frameworks
Foundations of web development; HTML and CSS.
CANCELLATION AND REFUND POLICIES
Withdrawing from School
A Code-Fusion student may cancel enrollment by giving written notice to Code-Fusion Administration (email notification is acceptable). Unless the school has discontinued the program of instruction and/or the applicant is not accepted, the student is financially obligated to the school according to the following Cancellation and Refund Policy.
Cancellation and Refund Policy
Code-101 Course (8 Hours)
Code-Fusion will refund all money if the applicant:
- Requests a refund prior to the start of class. - Completes 4 Hours and is dissatisfied with the course and requests a refund in writing no later than the 14th day after the course is concluded.
This course has an approved exemption and not regulated by the Texas Workforce Commission
In all cases, refunds will meet or exceed the requirements of TEC, §§132.061 and 132.0611 and TAC Chapter 807, Subchapter N.