Enjoy an orchid-themed cocktail and private tour of California Orchids w/ founder Mary Nisbet and Bolinas watercolor artist Sally Robertson
About this event
Enjoy an orchid-themed cocktail and private tour of California Orchids with Mary Nisbet, founder and one of the most highly regarded orchid growers in the Bay Area, and Bolinas watercolor artist Sally Robertson. This Bolinas greenhouse hosts rare varieties from around the world, many of which inspired Sally Robertson's watercolors on view in the Bolinas Museum exhibition FOCUS: Sally Roberston // A Thirty Year Retrospective through August 15. Barbara Janeff, the exhibition's curator, will also be joining as a special guest.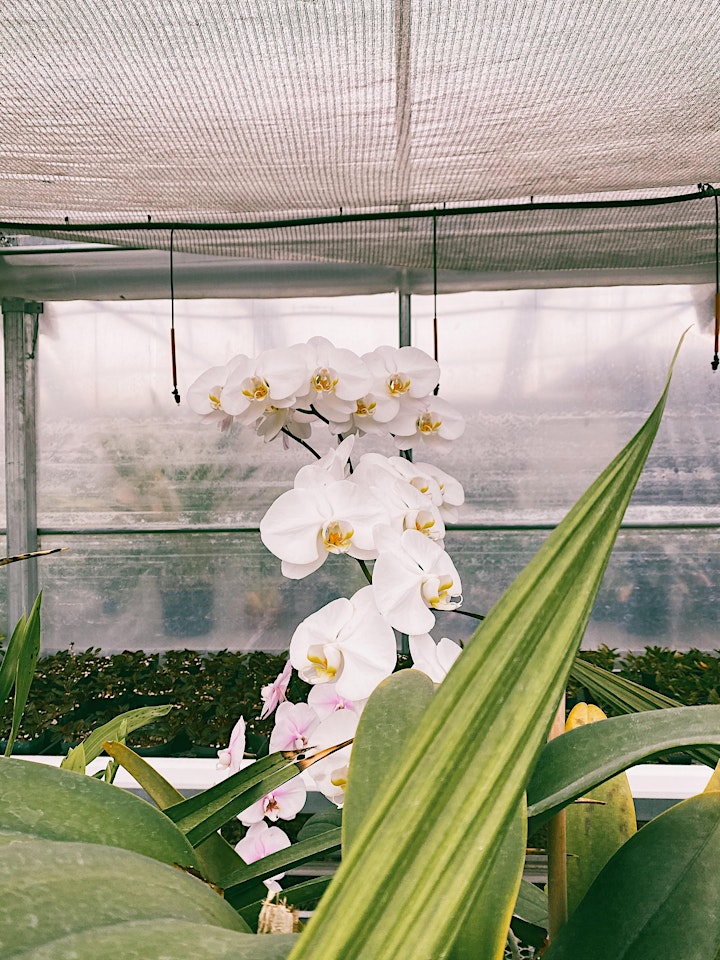 Organizer of Cocktails & Orchids with Mary Nisbet & Sally Robertson
The mission of the Bolinas Museum is to collect, preserve, and exhibit the arts and history of Coastal Marin and to present exhibitions and events that provide inspiration and cultural enrichment to residents and visitors.
Museum Hours: Friday 1-5 PM, Saturday & Sunday 12-5 PM
Office Hours: Tuesday - Friday 9 AM - 5 PM
48 Wharf Road
PO Box 450
Bolinas, California 94924
(415) 868-0330