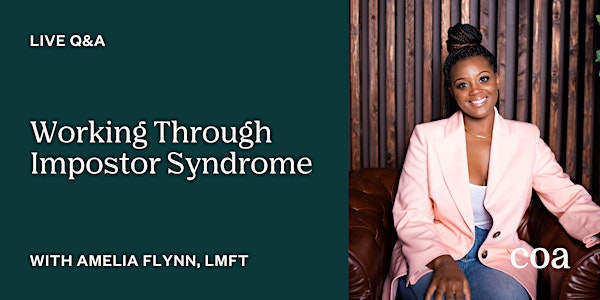 Coa Live Q&A: Working Through Impostor Syndrome
Tips on building confidence, overcoming self-doubt, and kicking impostor syndrome aside.
About this event
This live Q&A is designed for anyone who has ever felt inadequate, intellectually fraudulent, or inferior. In the world of work, where every position is prestigious and coveted, impostor syndrome is surprisingly common and hugely detrimental to productivity.
Beyond the workplace, impostor syndrome can also creep into our friendships, relationships, and creative pursuits.
In this live Q&A, licensed therapist Amelia Flynn will answer all questions related to impostor syndrome, why it shows up, and how to overcome self-doubt for more confidence.
In an attempt to answer as many questions as possible, Amelia will share responses based on popular themes and most frequently asked questions. While you may not see your specific question, keep your eyes and ears peeled for themes that relate to your personal experience.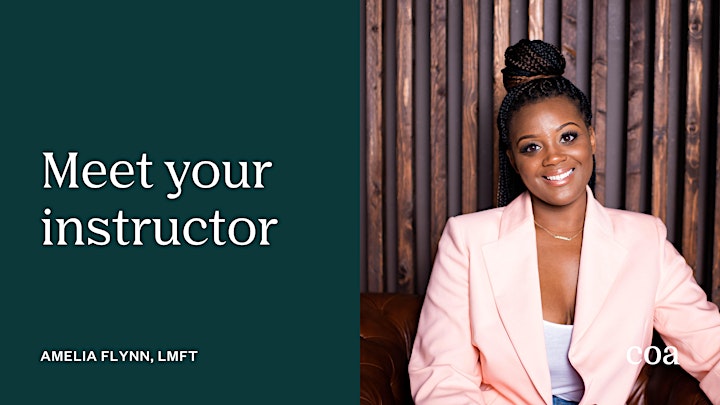 Who's leading this Q&A? Amelia Flynn, LMFT ✨
Amelia is a New York-based licensed Marriage and Family Therapist and Emotional Fitness Instructor at Coa, where she believes deeply in collaboration to strengthen and promote self-compassion, vulnerability and courage, and evolving awareness. Amelia occupies a culturally humble approach recognizing that individuals are a collection of context and culture.