Tips on coping with anxiety around socialization and isolation during the pandemic.
About this event
The pandemic has taken a toll on us in different ways, including our social skills and experiences. Some of us might be feeling more anxious in social situations in the last two years. Maybe you're feeling uncomfortable in isolation but also concerned about your safety around others.
It's important to understand how the pandemic has affected us as social beings and what we can do to manage our feelings so that we don't completely isolate. After all, one of the best ways to get through difficult times is by being in community with others.
Join us for a live Q&A in which licensed therapist Karin Gold, LMFT will answer your questions about socializing in this (not-so-new) pandemic reality.
Questions include:
How did the pandemic affect our social lives?
Why am I feeling more awkward in social situations?
How can I be COVID-safe and social without getting overwhelmed?
What can I do to feel more excited about socializing with others?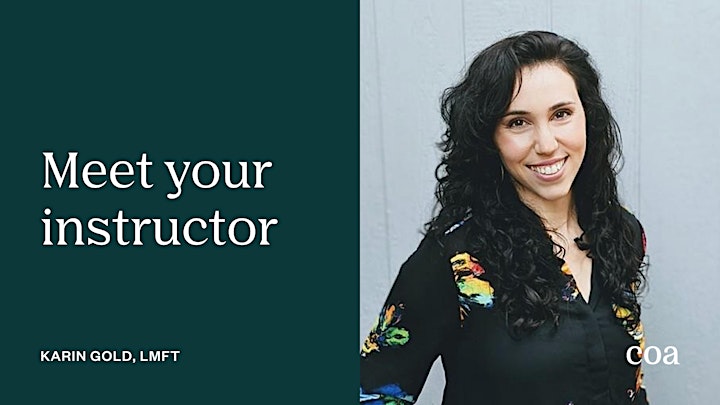 Who's leading this Q&A? Karin Gold, LMFT ✨
Karin Gold is a licensed therapist and Emotional Fitness Instructor at Coa, where she uses her background in clinical psychology to make mental health accessible, personal, and engaging. Karin has worked with hundreds of people across multiple demographics, specializing in cross-cultural dynamics, interpersonal effectiveness, group process, and facilitation. Passionate about the deep and ongoing work of therapy and emotional fitness, Karin also acknowledges it thrives best in the light of humor, genuine human connection, and artistic expression — values she is committed to practicing every day.
In an attempt to answer as many questions as possible, Karin will share responses based on popular themes and most frequently asked questions. While you may not see your specific question, keep your eyes and ears peeled for themes that relate to your personal experience.