Your questions about managing and avoiding burnout answered. ✊
About this event
Remote and hybrid work has heightened our always-on work culture, and the risk of burnout has never been higher.
In this live Q&A, licensed therapist Karin Gold will respond to questions like:
How do I know if I'm burned out?
How do I set boundaries with my time and energy? How else can I cope?
How can I manage work stress, worry, and anxiety in the face of uncertainty?
You'll walk away feeling more prepared to navigate the workplace, build resilience, and prioritize your mental health.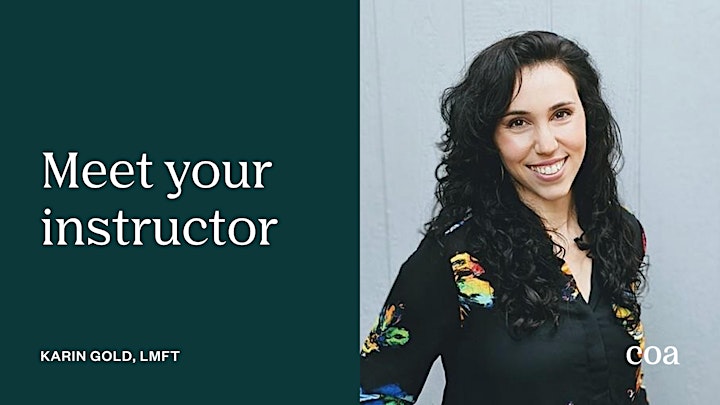 Who's leading this Q&A? Karin Gold, LMFT ✨
Karin Gold is a licensed therapist and Emotional Fitness Instructor at Coa, where she uses her background in clinical psychology to make mental health accessible, personal, and engaging. Karin has worked with hundreds of people across multiple demographics, specializing in cross-cultural dynamics, interpersonal effectiveness, group process, and facilitation. Passionate about the deep and ongoing work of therapy and emotional fitness, Karin also acknowledges it thrives best in the light of humor, genuine human connection, and artistic expression — values she is committed to practicing every day.
In an attempt to answer as many questions as possible, Karin will share responses based on popular themes and most frequently asked questions. While you may not see your specific question, keep your eyes and ears peeled for themes that relate to your personal experience.
Organizer of Coa Live Q&A: Managing & Avoiding Burnout At Work