Tips for cultivating self-esteem in a world that tries to dictate how our bodies should look.
About this event
Our relationship with our body plays a huge role in our mental health and vice versa. How do we cultivate a healthy sense of self in body and mind amidst the pressures of diet culture, societal expectations, and social media?
In this live Q&A, Dr. Jamie Goldstein will answer questions on all things body image, mental health, and cultivating self-esteem.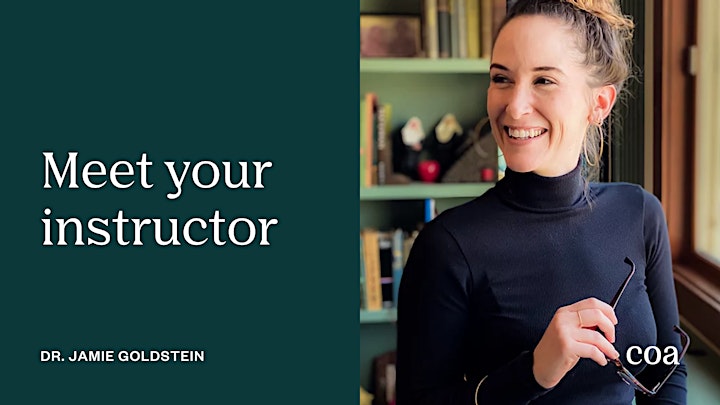 Who's leading this Q&A? Dr. Jamie Goldstein ✨
Dr. Jamie Goldstein is the Therapy Experience Lead at Coa, where she humanizes the experience of connecting with a therapist by acting as your personal therapy match-maker. As an actively practicing psychologist, she brings in the foundational pillars of real human connection, authenticity, and language to the processes of finding the right therapist for you.
In an attempt to answer as many questions as possible, Dr. Jamie will share responses based on popular themes and most frequently asked questions. While you may not see your specific question, keep your eyes and ears peeled for themes that relate to your personal experience.
Organizer of Coa Live Q&A: Body Image & Mental Health