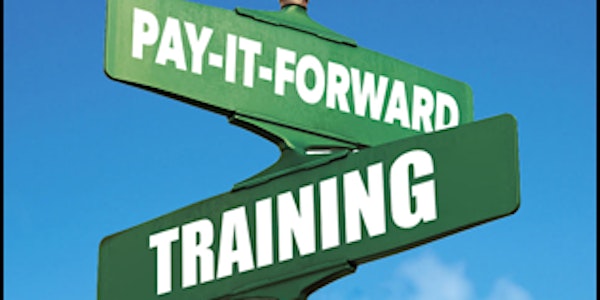 CO2 EOR for Conventional and Unconventional Oil Recovery with CO2 Sequestration; Introduction to Reliability and Six Sigma
When and where
Location
Trini Mendenhall Community Center 1414 Wirt Rd Houston, Texas 77055
Description
Hello "Pay-it-Forward Network",
Please join for training event on the following topics:
Presentation 1:
CO2 EOR for Conventional and Unconventional Oil Recovery with CO2 Sequestration
Speaker 1: Subhash Thakur
Abstract
To sustain petroleum industry's future, oil and gas supply must remain affordable and their use must not harm the environment. Carbon emissions from oil and gas use and their impact on the climate change remains a focus of global concern. Geological CO2 Storage (GCS), a process of carbon sequestration, can help sustain the use of hydrocarbons by mitigating their environmental impact. The oil & gas industry is well-positioned for implementing GCS. In fact, it has practiced CO2 storage for 40+ years in the form of CO2 enhanced oil recovery (EOR). Examples of ongoing field CO2 EOR projects, with the additional aim of CO2 sequestration, in North America and elsewhere will be presented. CO2 EOR technical and economic screening criteria and various operating strategies that optimize incremental oil recovery and CO2 storage will be discussed. The prospect of CO2 EOR and sequestration in shale liquids reservoirs will be explored, including a review of the reported field tests of CO2 EOR in Bakken and hydrocarbon gas EOR in Eagle Ford shale. The critical role of government policies and regulations in commercial-scale development of GCS will be discussed.
Speaker 1 Bio: Subhash Thakur, Ph.D.
Subhash Thakur is a reservoir engineer. He has his own consulting company called Sustainable Petroleum Solutions LLC. His areas of expertise include reservoir management, reservoir simulation, reserve & economic evaluation, enhanced oil recovery and CO2 sequestration. Previously, he worked for BP in various engineering and multidisciplinary team leadership positions in Tulsa, Calgary, Trinidad and Houston. He holds a B.S. degree in Chemical Engineering from India, and a Ph.D. in Chemical Engineering from the University of Colorado.
Subhash served in the SPE Carbon Capture & Sequestration Committee from 2011-2016 and is currently in a team that is writing the guidelines for the CO2 Storage Resource Management System (CO2 SRMS). Subhash, his wife and two children live in Houston.
Presentation 2: Introduction to Reliability and Six Sigma
Speaker 2: Khedher Mellah
Abstract:
An introduction reliability and six sigma and what they mean. Today in the era of low oil prices and low capital availability, these concepts offer opportunity to help companies and investors continue investing.
The presentation aims to give you basic vocabulary and explains the concepts so you will be able to use them to enhance your skills for your next endeavor.
Speaker 2 Bio: Khedher Mellah
Khedher Mellah holds a Master's degree in mechanical engineering from the University of Minnesota and an MBA from Texas A&M university. He worked for oil service companies in directional drilling, surveying, LWD, wireline, product development, training and completions. Khedher developed concepts and technologies for various Deepwater, high pressure fields with Chevron and Shell. Khedher oversaw the development of new technologies and hold two patents. Khedher had significant exposure to system development, system design, Reliability, Six sigma and multiple engineering disciplines.
Khedher led Oil and Gas industry focus on High Pressure/High temperature challenges and chaired the API HT/HP validation subcommittee.
Khedher led the implementation of processes to facilitate organizational change and established training and development processes that forced organizational efficiency.
Khedher use this experience to help startups succeed in the energy space.
https://www.linkedin.com/in/khedhermellah/
---
Agenda:
9:00 AM: Pay-it-Forward Networking Programs Introduction (15 min.)
9:15 AM: Presentation 1: CO2 EOR for Conventional and Unconventional Oil Recovery with CO2 Sequestration (2 hrs)
11.15 AM: Break (15 min.)
11.30 AM: Presentation 2: Introduction to Reliability and Six Sigma (1.5 hr)
1.00 PM: Networking
---
Please join us for another excellent opportunity to learn from experts through Pay-it-Forward Networking Programs.
Prerna Singh,
PiFNP Highlanders Team