Conexon's fiber broadband workshop exclusively for electric co-op leadership
About this event
Get ready to be inspired.
Plan to join Conexon face to face in Tampa for the broadband workshop event of 2021.
Conexon's two-day workshop packed with panel discussions and content exclusive for co-op attendees
Face to face again as our first post-pandemic event
Featuring executives from electric co-ops nationwide
Focused on collaborating and sharing ideas on broadband deployment
Our last workshop brought together more than 150 attendees from more than 50 electric co-ops. This year, 'Now is the time': Leaders from some of the most successful and diverse co-ops in rural America will share their best practices and strategies based on Conexon's proven blueprint of success.
We can't wait to see you there!
AGENDA
Thursday, November 11
Panel discussions featuring more than 25 co-op leaders:
Set Up for Success: Proven Models for Feasibility Studies & Business Planning
Broadband the Co-op Way: Future Funding Opportunities
Network Design Gamechangers: White Board Session
Smart Grid Technology: The Smart Choice for Streamlining Operations
Building Blocks of Construction Management Success
Crystal-Clear Solutions to Navigating Regulatory and Voice Challenges
Fiber Operations A to Z: The Roles of Network Engineering and Technical Support
Marketing Works! Proven Co-op Strategies from Greenfield to Mature
The Path to the 20K Club: Best Practices from Co-ops with 20,000+ Subscribers
Friday, November 12
Half-day breakout sessions targeted to two different audiences:
Conexon's Blueprint for Fiber Broadband Success
Education sessions for co-ops considering broadband
Short sessions hosted by Conexon's key fiber broadband ecosystem partners, each showcasing a critical project phase for co-op fiber broadband success
The Deep Dive: Fiber Broadband Decision-Making and Deployment
In-depth, interactive discussions for Conexon client cooperatives
The Future of Funding for Fiber Broadband: Maximize Your Chances in 2022
The Magic of Marketing
Now What? Looking at the Fiber Broadband Long Game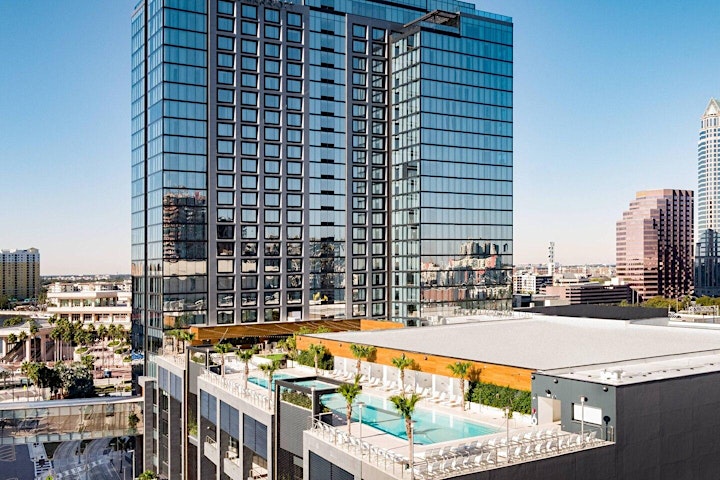 Conference Hotel
JW Marriott Tampa Water Street
Make hotel reservations online
Conexon has secured a special rate of $219 per night plus applicable taxes and fees. The cutoff date for the conference rate is October 20, 2021. Please make your reservations before that date.
To make reservations by phone, call 888.789.3090 and mention "Co-op Connect" group rate.