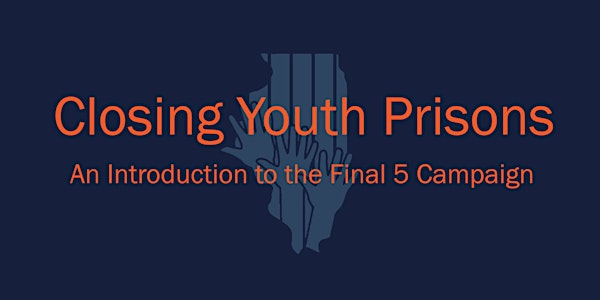 Closing Youth Prisons: An Introduction to the Final 5 Campaign
Join The Final 5 Campaign to discuss the state of youth incarceration in Illinois and where we want to go.
About this event
The Final 5 Campaign is dedicated to the closure of the final five youth prisons in Illinois. Placing a high value on community investment and youth leadership, our campaign has the power to reduce the number of youth in Illinois prisons to zero.
Just ten years ago there were eight youth prisons incarcerating nearly 1,200 young people across our state. Now, there are five prisons incarcerating only 100 youth. The failure of these "Illinois Youth Centers," (as they are officially called), to provide care and respect to young people is no longer acceptable. The time is now. We are at the finish line.
Join the Final 5 Campaign and a series of speakers on September 17 at 3PM CDT to discuss the current state of youth incarceration in Illinois and the future we hope to see.