Location
Originate
60 Madison Avenue
Penthouse floor
New York, NY 10010
Description
Spread the word about this event to women you know who may be interested in learning Clojure!
ClojureBridge aims to increase diversity within the Clojure community by offering free, beginner-friendly Clojure programming workshops for women. Read more at http://www.clojurebridge.org/
The next ClojureBridge workshop in New York City is happening soon: July 22–23 (Friday evening, all day Saturday).
This workshop is an introduction to the Clojure programming language. You will learn fundamental programming concepts and write your own programs in Clojure to draw animations, make sounds, or even build a web app.
We'll meet up Friday night to install all of the software you need, then spend all day Saturday learning and writing code. Meals and snacks will be provided.
Whether you're a total programming novice or an expert developer in another language, there will be something to learn at ClojureBridge. All you need is a laptop computer. After you RSVP you'll be asked a few questions about your operating system and past programming experience.
We are also looking for volunteers to help with both teaching and logistics. Please sign up here: ClojureBridge NYC July 2016 Volunteers

Event Details
Schedule:
Friday install-fest: July 22, 6:30 pm – 9:00 pm

Saturday workshop: July 23, 10:00 am – 6:00 pm
Location:
Originate
60 Madison Avenue, Penthouse Floor
New York, NY 10010
Meals included:
Friday evening: pizza

Saturday morning: coffee and bagels

Saturday lunch: sandwiches

Saturday after-party: drinks and snacks
All attendees and volunteers must agree to the Bridge Foundry Code of Conduct
Sponsors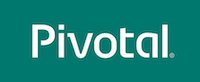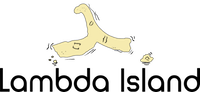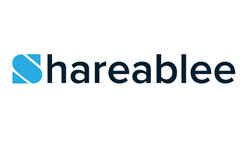 Frequently-Asked Questions
Can men attend?
Yes, but only as the guest of a woman attendee. If you're male and would like to attend, you'll need to find a woman who wants to learn Clojure who will register with you.
Can transgender people attend?
Yes! ClojureBridge is open to all transgender, genderqueer, and gender non-conforming people.
Do I have to attend the install-fest on Friday evening?
Yes, the Friday night install-fest is mandatory, even if you have followed the instructions on your own or attended a ClojureBridge workshop before. There are a ton of moving parts when setting up a software-development environment, and they change frequently. We're able to get through the curriculum on Saturday only because every single student has had their computer checked on Friday.
I don't know anything about computers. Can I learn Clojure?
Yes! The ClojureBridge curriculum is designed to be a gentle introduction to programming for beginners. No prior experience necessary!
I'm an experienced programmer, but I don't know Clojure. Will there be something for me at ClojureBridge?
Yes! On the day of the workshop, we'll divide into smaller groups based on past programming experience. You will have a chance to learn Clojure from an experienced point-of-view.
What does it cost?
Nothing! ClojureBridge is completely free.
What if I want to donate?
Wonderful! You can donate directly to ClojureBridge at http://www.clojurebridge.org/donate
Can my company sponsor the workshop?
Yes! Please contact the organizers regarding sponsorship.

Where can I contact the organizer with any questions?
If you have questions or ideas for us, the best way to get in touch is to email the organizers. Stuart Sierra is the primary organizer for this event.