Climate Change and Public Health: An Interprofessional Review
Description
TARGET AUDIENCE
This symposium is designed for physicians, advanced practice providers (PA's, NP's) and RN's as well as students of these disciplines.
OVERVIEW
Climate Change and associated air and water pollution are affecting our patients, our practices and our health care facilities. Recognize the challenges; prepare for the needs. Come to be informed about the health implications of climate change; leave with options to join a network of health care professionals prepared to take action.
OBJECTIVES
Upon completion of the symposium, participants will be able to:
Describe the science of climate change and the impacts of climate change on public health.
Prepare and plan for the health effects of climate change including changing and worsening patterns of disease, increasing healthcare costs and potential adverse effects on healthcare infrastructure.
Advise and adapt their practices and facilities to improve recognition of the effects of climate change on diverse medical conditions including cardiovascular disease, pulmonary disease and asthma, stroke, cognitive decline, developmental disorders, infectious diseases, heat related illnesses, mental health and trauma.
Advise and counsel regulators, planners and political leaders about the ongoing and expected health impacts of climate change.
Summarize Climate Justice and the Ethical implications of Climate Change.
Apply effective approaches and actions that can assist efforts to control the impacts of Climate Change.
AGENDA
7:00 am
Registration, Continental Breakfast & Exhibits
7:40
Welcoming Remarks from Allina Health CEO
Penny Wheeler, MD
7:45
Welcome and Introduction to the Day
Bruce D. Snyder, MD
8:00
The Science and Ecology of Climate Change
Lee Frelich, PhD
9:00
Allergies, Asthma and Climate Change
Wendy Brunner, MS, PhD
9:40
Climate Change and Infectious Disease
Phillip Peterson, MD
10:20
15 Minute Break & Exhibits
10:35
Climate Change and Disaster Response
John Hick, MD
11:35
55 Minute Lunch to the Global Market & Exhibits
12:30 pm
Health and Environmental Costs of Electricity Production in Minnesota
Stephen Polasky, PhD
1:10
Climate Change, Air Pollution and Neurodevelopmental Disorders
Amy Kalkbrenner, MPH, PhD
2:10
Cardiovascular Disease, Stroke and Cognitive Decline
Bruce D. Snyder, MD
2:50
15 Minute Break & Exhibits
3:05
Extreme Heat Risks in Minnesota
Brenda Hoppe, PhD
3:45
How Can We Fix This? Technology and Policy
J. Drake Hamilton, MS
4:25
Climate Justice, Climate Direction - An Interactive Panel Discussion
J. Drake Hamilton, MS
Andrew Jameton, PhD
Bruce D. Snyder, MD
5:00 pm
Closing & Adjournment
ACCREDITATION
Physician
Allina Health is accredited by the Accreditation Council for Continuing Medical Education (ACCME) to provide continuing medical education for physicians. Allina Health designates this live activity for a maximum of 8.0 AMA PRA Category 1 CreditsTM. Physicians should claim only credit commensurate with the extent of their participation in the activity.
Nurse
This activity has been designed to meet the Minnesota Board of Nursing continuing education requirements for 9.6 hours of credit. However, the nurse is responsible for determining whether this activity meets the requirements for acceptable continuing education.
Please Note: Continuing medical education credits (ACCME) are accepted by the American Nurses Credentialing Center's Commission on Accreditation (ANCC) for certification renewal if the content is applicable to the area of certification. Continuing education hours approved by the ACCME meet the ANCC-accredited continuing nursing education (CNE) criteria.
Other
Individuals representing other professional disciplines may submit course materials to their respective professional associations for 8.0 hours of continuing education credit.
FACULTY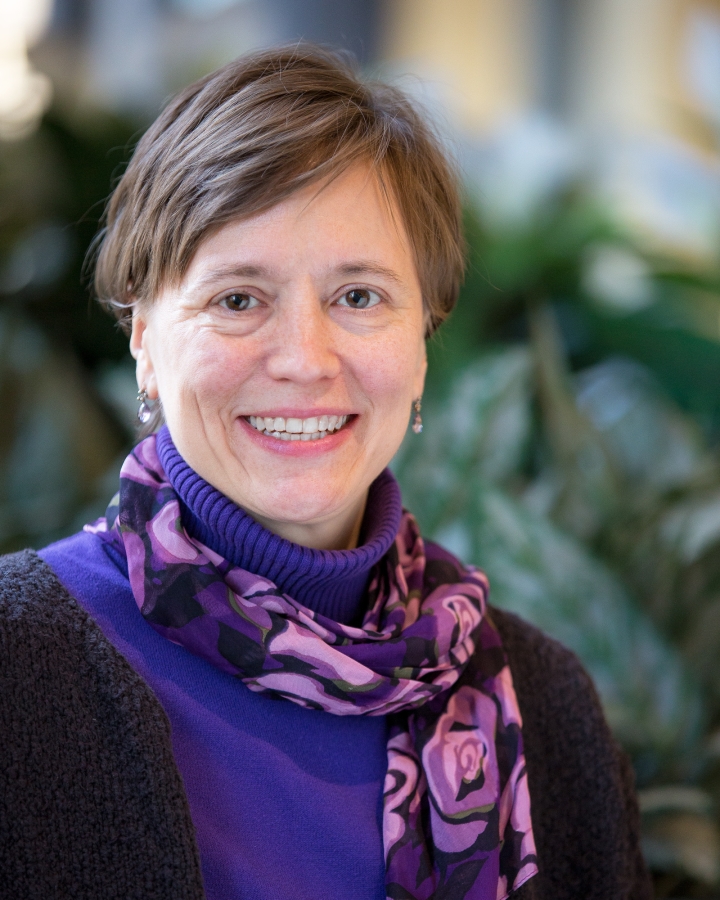 Wendy Brunner, MS, PhD
Asthma Program Epidemiologist
Minnesota Department of Health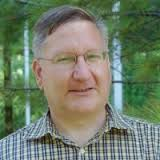 Lee Frelich, PhD
Research Associate and Director
Center for Forest Ecology, University of Minnesota

J. Drake Hamilton
Science Policy Director
Fresh Energy

John Hick, MD
Professor of Emergency Medicine
University of Minnesota;
Faculty Emergency Physician
Hennepin County Medical Center (HCMC)

Brenda Hoppe, PhD
Senior Epidemiologist
Minnesota Department of Health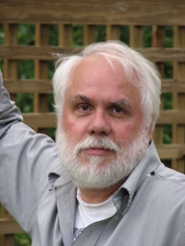 Andrew Jameton, Phd
Professor Emeritus
Health Promotion, Social & Behavioral Health Department
College of Public Health, University of Nebraska Medical Center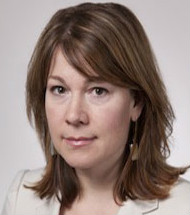 Amy Kalkbrenner, PhD, MPH
Assistant Professor, Environmental Health Sciences
School Of Public Health
University of Wisconsin-Milwaukee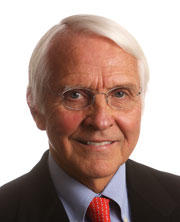 Phillip Peterson, MD
Professor of Medicine
University of Minnesota Medical School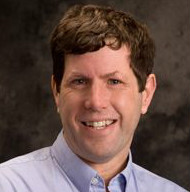 Stephan Polasky, PhD
Fesler-Lampert Professor of Ecological/Environmental Economics
Regent's Professor, University of Minnesota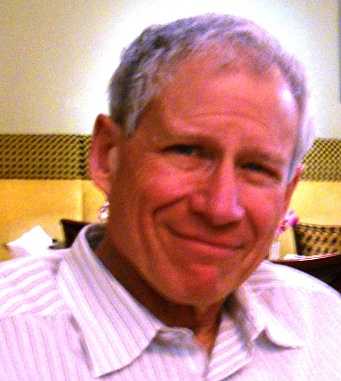 * Bruce D. Snyder, MD, FAAN
Clinical Professor of Neurology; University of Minnesota Medical School;
Neurologist (and former Chair now retired) Dept. of Neurology,
HealthPartners Medical Group
*Denotes also part of the planning committee
PLANNING COMMITTEE
David Anderson, MD, FAAN
Neurologist
Hennepin County Medical Center;
Professor and former Chair of Neurology
University of Minnesota Medical School
Craig Bowron, MD, FACP
Internist and Hospitalist
Abbott Northwestern Hospital
Allina Health;
Author and Columnist
Krista Lee, BS
Program Specialist
Learning & Development Office of Accreditation
Allina Health
Michael Menzel, MD
Anesthesiologist
Northwest Anesthesia, PA;
Abbott Northwestern Hospital
Allina Health
Philip Murray, MD FACR (Ret.);
Board Certified in Vascular/Interventional Radiology,
Practice of Vascular/Interventional Radiology (Ret.);
Past Chairman Department of Radiology and Co-Director of Vascular Center,
Abbott Northwestern Hospital, Allina Health;
Past President Minneapolis Heart Institute
Teddie Potter, PhD, MS, RN
Clinical Associate Professor;
Coordinator Doctor of Nursing Practice in Health Innovation and Leadership;
Director of Inclusivity and Diversity,
University of Minnesota School of Nursing
Bruce D. Snyder, MD, FAAN
Clinical Professor of Neurology, University of Minnesota Medical School;
Neurologist (and former Chair now retired) Department of Neurology,
HealthPartners Medical Group
PARKING
Allina Commons Parking is located in the ramp adjacent to the Midtown Exchange Building on 10th Ave S. In order to validate you for free parking you must bring your ticket in with you. If you are an Allina Health employee we ask that you bring your badge with you. We are not able to validate for any other ramps if you park somewhere other than Midtown Exchange ramp.
REGISTRATION & CANCELLATION
Registration Deadline: Friday, November 13.
Registration fee includes educational credits, conference materials, light continental breakfast, lunch vouchers and afternoon snack. To ensure a comfortable environment, attendance may be capped; early registration is recommended.
Substitutions are accepted at any time. For cancellations received by Friday, November 13 (6 business days prior to the start), a $20 processing fee will be retained and the tuition balance refunded. Notices after this date will not receive a refund. To complete your cancellation or substitution contact Krista.lee@allina.com.
In the unlikely event the program is cancelled Allina Health and the University of Minnesota are not responsible for costs incurred by participants such as hotel, travel etc.
ALLINA HEALTH EMPLOYEE TUITION REIMBURSEMENT
If you are planning to use the Tuition/Education Claim Form to pay for this course, you have two Claim Types to choose from:
1. Advancement (prior to course) or 2. Reimbursement (after course). For questions regarding reimbursement call HR at 612-262-4688.