A global space to share in-progress creative work using the Critical Response Process.
About this event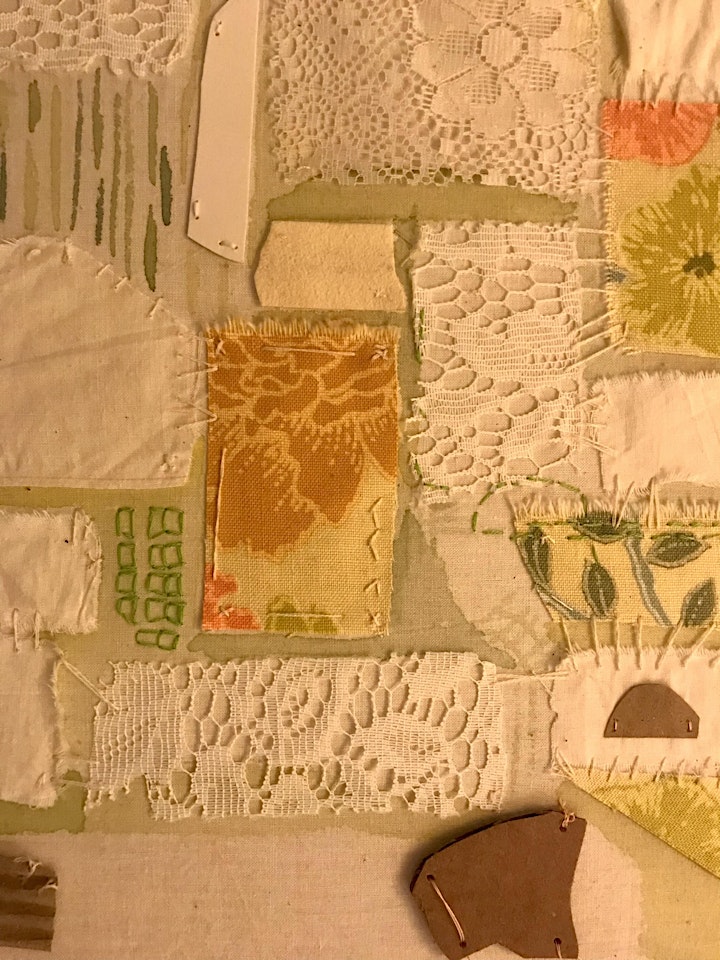 Visual artist Abby Cheney will present Woven & Stitched Collections.
"I will be presenting works in progress from a new series of paintings and sculptures constructed through weaving, stitching, and assembling fabric and recycled materials. Through creating this new work, I am reminded how important drawing and line are to the structural and decorative elements in my practice. I use line to create sections and compartments that recall the varied containers we use to house precious items and collections."
For this slice, please consider donating to CHIPS Soup Kitchen & Family Shelter. For 50 years CHiPS has provided those often forgotten with a warm meal and kind smile. Their Frances Residence offers fully furnished studio apartments for expecting or single mothers in need of emergency temporary housing.
Can't make this Slice or interested in presenting? Sign-up for our mailing list here or follow us on Instagram to hear about the next one!