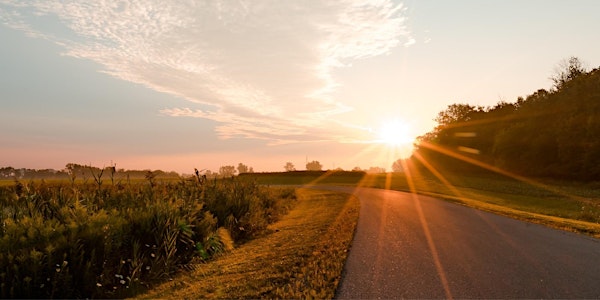 CLEAR Change™ Coach Training Program Informational Webinar and Q&A
Join us to learn more about the CLEAR Change™ Coach Training Program in this 60-minute live webinar.
About this event
The CLEAR Change™ Coach Training Program is uniquely designed to be a multi-disciplined approach to coaching for transformation and sustained change. You'll learn proven principles to support clients through a framework that is built from the change principles of leadership, change learning, psychology, and neuroscience.
As a coach, you'll support experiences that allow for deep connection, measurable outcomes, enhanced self-knowledge, systemic awareness, and a reliable system of accountability for action, growth, and transformation.
Our CLEAR Change™ coaching model is anchored in the framework of Whole Person intelligence™, an embodied and trauma-informed approach to coaching. Through our proprietary process, you will use a consistent methodology of discovery that safely supports an individual to move from where they are now to where they want to be.
Who enrolls in our Programs?
Solopreneurs, corporate leaders/managers, teams, health and wellness workers, or any other practitioners wanting to bring coaching expertise to their work offering because they appreciate and understand the benefits of a coach approach.
LEVEL 1: Individuals who want to bring the coach approach to their work, yet perhaps don't see themselves as a Professional Certified Coach (PCC). They see coaching skills augmenting their current role and/or are looking for Associate Certified Coach (ACC) Level Certification.
LEVEL 2: Individuals who want to bring coaching skills to the forefront of their career or have a desire to fully integrate the coach approach into their existing expertise. This level is for those who wish to deepen their coaching craft with trauma-informed practice, knowledge of change variables, and understanding of intuition in coaching.
Our trained coaches value the exploration of vulnerability, the courage to change for the better, a willingness to explore what is, honour the complexity of human nature, and come home to self. Each coach grows in ability to reside in the unknown as they partner with a client to discover what longs to be seen and understood.
This Webinar will be hosted live via Zoom by the CCO of ShadowLight™ Global. Once you register the link for the meeting will be sent to you via email. We'd love to have you join us!