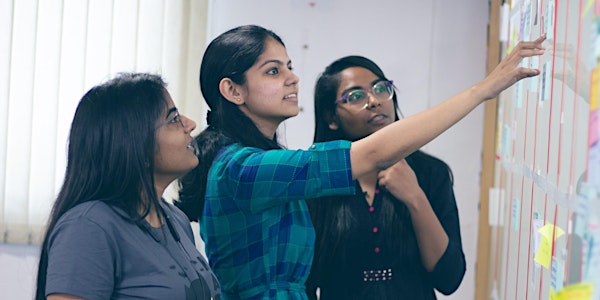 "Clean Code" - Virtual Knowledge sharing workshop @ Thoughtworks
Virtual Knowledge Sharing workshop @ Thoughtworks
About this event
Clean Code Workshop
"Any fool can write code that a computer can understand. Good programmers write code that humans can understand." – Martin Fowler
Writing clean, understandable, and maintainable code is a skill that is crucial for every developer to master. Code which is easily readable, eventually can be easily enhanced.
Are you interested in learning Thoughtworks style of clean coding practices ? If you said yes and are a software developer within the experience range of 5 to 9 years of professional experience, then you might want to explore this exciting learning opportunity with Thoughtworks!
We invite you to participate in "Clean Code" Knowledge sharing workshop where you get an opportunity to learn the nuances of writing a Clean, scalable and modularised code at Thoughtworks India
Topic: Clean Code -Virtual Knowledge Sharing workshop
Date: 4th Feb, 2023
Time: 9:00 AM- 5:00 PM
Interested? Register and submit your details! Register Here
Note: Upon submission, we'll review your profile and one of our recruiting team members will get in-touch with you to confirm your slot.