Event Information
Location
Microsoft
11 Times Square
New York, NY 10019
United States
Description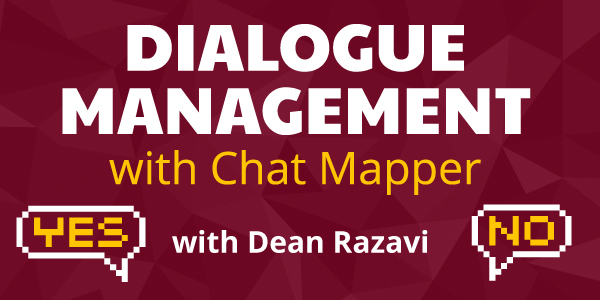 ---
The goal for this class is to use Chat Mapper to develop a complex, branching conversation with an in-game NPC and then to quickly test the various paths.

---

Class Description

RPGs and other narrative driven games can often demand an overwhelming amount of dialogue. Fortunately, there are software solutions to help game developers not only manage their game's storylines, but also easily implement non-linear and interactive dialogue. Chat Mapper is one such program, and is currently used in Vidar to handle over 6,000 lines of dialogue by 24 NPCs. In this class, we'll be covering how to use it to add dialogue and player choices to your game. We'll also discuss linking voice over files to your text, and using a conversation simulator to quickly debug your in-game text without needing to play the game. We'll implement a few lua scripts to assist in testing our dialogue map (no previous coding knowledge is required), and finally, we'll export your conversation web in a variety of formats that can be read by any popular game engine.


---

About the Instructor
Dean Razavi is a game designer and developer in New York City, who has made it a habit of pushing game-making tools to their limit. His first foray into the world of creating RPGs was through the Starcraft I trigger editor, and later through Inform, GameMaker, and recently RPG Maker. Dean released a 20-hour RPG as part of his wedding invitation, and relatedly, has a very patient husband.

Currently, Dean is working on Vidar in RPG Maker VX Ace, focusing on stripping down the RPG to its core elements of narrative and character development. The game features randomly chosen but still cohesive storylines, as well as random puzzle elements. He also runs an RPG Maker VX Ace tutorial blog called The Iron Shoe and works on a project to open-source a version of RPG Maker's underlying scripting language in java, in order to run games created in the program on Mac and Linux .

You can reach him on Twitter or find him posting daily to /r/RPGMaker on Reddit.
Date and Time
Location
Microsoft
11 Times Square
New York, NY 10019
United States