City Lab 2017-2018 - Faith & Work: From Vision to Implementation (Sessions...
Description
Faith & Work: From Vision to Implementation
Many of our congregants struggle to connect worship on Sunday with workplace realities on Monday. As pastoral leaders, how do we help disciples see how their faith and work intersect?
The Center for Faith & Work (CFW) is excited to partner with Redeemer City to City to deliver this year's City Lab series, "Faith and Work: From Vision to Implementation." This five-part series is for those who wish to mobilize congregants to serve their workplaces with the fullness of the gospel. It is designed to equip pastors and key leaders from their congregations with the framework and tools necessary to create a faith and work movement that weaves together robust theology and spiritual formation in community.
Dates & Topics
September 14. 2017 - Why Faith & Work?

November 9, 2017 - Understanding our redemptive historical context

February 8, 2018 - Towards a theology of faith and work

March 22, 2018 - The critical importance of imagination

May 17, 2018 - The need for spiritual discernment
Time: Sessions are held on Thursdays from 2 to 5 P.M (Eastern Standard Time).
The five sessions, each building upon the last, designed to move you from vision to implementation.
Series to include:
Teaching from Tim Keller and David H. Kim (Executive Director, CFW) to expand a vision for faith and work

Guest speakers and panelists that reflect diverse socioeconomic perspectives of workplace discipleship

Practical guidelines and best practices for developing faith & work programming

Hands on exercises to integrate new learnings into practice

Spiritual formation practices

Interactive discussions with peers from across the city
Participant Expectations
Attend all five sessions in their entirety

Read provided materials

Complete implementation projects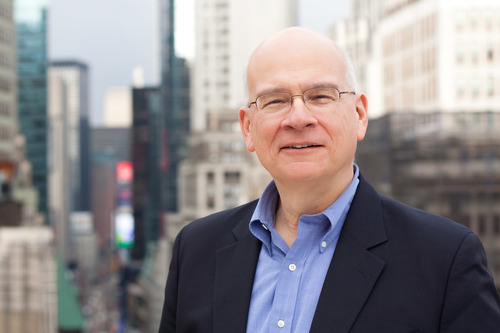 Timothy Keller — Chairman and Co-Founder, Redeemer City to City
Timothy Keller is Chairman of Redeemer City to City and the founding pastor of Redeemer Presbyterian Church in Manhattan, which he started in 1989 with his wife, Kathy, and three young sons. For over twenty-five years he has led a diverse congregation of urban professionals that has grown to a weekly attendance of over 5,000.
Dr. Keller grew up in Pennsylvania and was educated at Bucknell University, Gordon-Conwell Theological Seminary and Westminster Theological Seminary. He previously served as the pastor of West Hopewell Presbyterian Church in Hopewell, Virginia, Associate Professor of Practical Theology at Westminster Theological Seminary, and Director of Mercy Ministries for the Presbyterian Church in America.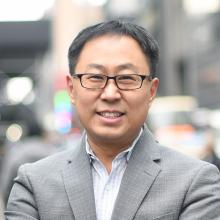 Rev. David H. Kim – Executive Director, Pastor of Faith & Work
David oversees all the ministries of the Center for Faith & Work as Executive Director and is the Pastor of Faith and Work at Redeemer Presbyterian Church in New York City. Prior to this role, David served as the Director of the Gotham Fellowship, developing and teaching its intensive curriculum while providing spiritual direction. He received his B.A. from the University of Pennsylvania, his M.Div. from Westminster Theological Seminary, and his Th.M. from Princeton Theological Seminary, where his studies focused on the public theology of Abraham Kuyper. Currently, he is completing his D.Min. at Fuller Theological Seminary in the area of faith and culture.
David has a passion for making the gospel real to life, especially in the context of work. He has taught courses at Fuller Theological Seminary and at Regent College. He's written a two devotional books: Glimpses of a Greater Glory: A Devotional through the Storyline of the Bible and The Lord's Prayer Devotional. He's also the author of 20 and Something: Have the Time of Your Life (and Figure it All Out Too) and the general editor of the NIV Faith & Work Bible (Zondervan). David lives with his wife, Jane, and two boys in the Upper West Side.