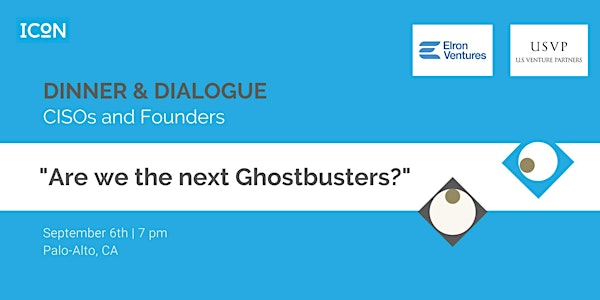 CISOs and Founders: Dinner & Dialogue - "Are we the next Ghostbusters?"
As part of ICON's Innovation Week, we will co-host a dinner event with USVP & Elron for CISOs and Founders
Date and time
Tuesday, September 6, 2022 · 7 - 9pm PDT
About this event
ICON is excited to blend our 2 favorite things - great FOOD and TECH - in a series of intimate & exclusive dinners co-hosted by ICON and top VCs.
This upcoming dinner, hosted by USVP & Elron for CISOs and founders focuses on "Are we the next Ghostbusters?" - whether you are a CISO or Cybersecurity provider, every day there is news in the headlines that cause someone to call you in panic.
Let's meet for an informal enjoyable dinner and discussion about how being continuously on the spot affects our professional lives and sometimes our personal lives.
*As you know, our events are carefully curated and therefore spots are limited. Once we've reviewed the applications, we'll reach out to let you know if you are joining us this time and details about the exact time and place.