Multiple Dates
CircuitsFun Introduction Workshop for Arduino - (Sport Module)
About this Event
In these workshops, we will introduce the basics of circuiting and coding various sensors and components. By the end of the workshop, you will be able to turn your code on your computer screen into a working robotic project.
What you need to bring:
(Optional) Your personal device you wish to code with. Otherwise we will lend you one of our laptops for the duration of the workshop.
What you will learn:
Basic coding environments
Basic circuiting
(Optional) How to prepare your device for programming (personal device required)
Exclusive offer: You can receive an UNO board pack to program at home for AUD $8 (RRP: $14), including;
A UNO R3 Developer Board (Arduino compatible)
A USB Cable (Type A to Type B)
We have various projects for students to build, play and learn. The schedule for each module is as follows: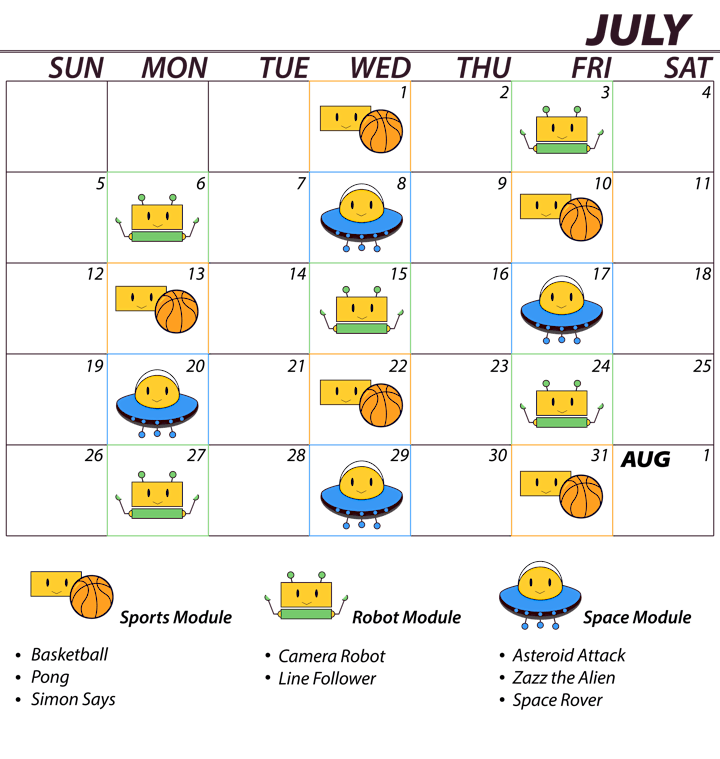 Sports Module
Learn the basics of digital technologies to control actuators and read sensors. Build and play with small electronic games that simulate sports.
1. Basketball
Throw it in the basket!
In this game, players will try to land a ping pong ball into a cup. Make five shots to win. The score is tracked using a light sensor, or more specifically a phototransistor.
2. Pong
Play a simplified version of the classic arcade game, Pong!
In this game, a "pong" will move across five LEDs (VU-meter) and bounce back and forth as players press the button. Players must press the button at the right time in order to return the pong.
3. Simon Says
Test your memory with this game!
LEDs will blink in a pattern that you have to remember and repeat. If you get it right, the game gets more and more challenging.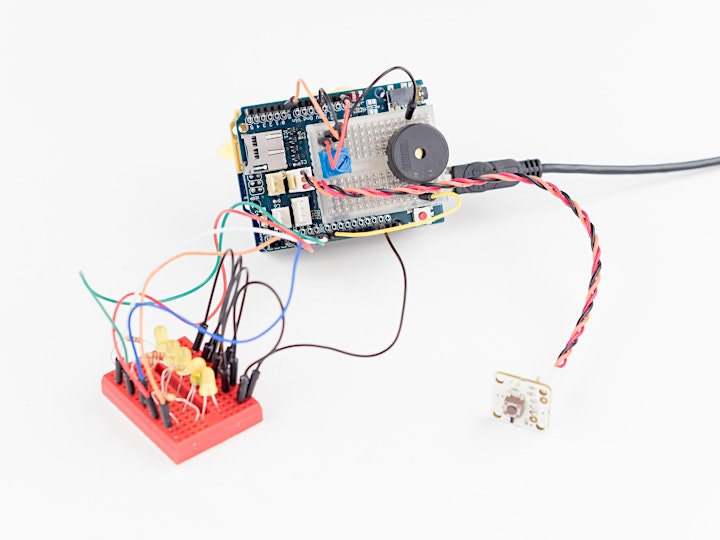 Details about other modules can be found from following links:
Sports Module (details)
Basketball
Pong
Simon Says
Robot Module (details)
Camera Robot
Line Follower
Space Module (details)
Asteroid Attack
Zazz the Alien
Space Rover
If you are in a group of 2 families and want to experience our workshop but you can't find the time fit you, please contact us directly and we will do our best to organise a time for you.
You can find us via
email: support@circuitsfun.com
phone: +61 435 801 382
Office: Shop 4B, 662 Botany Road, Alexandria, 2015