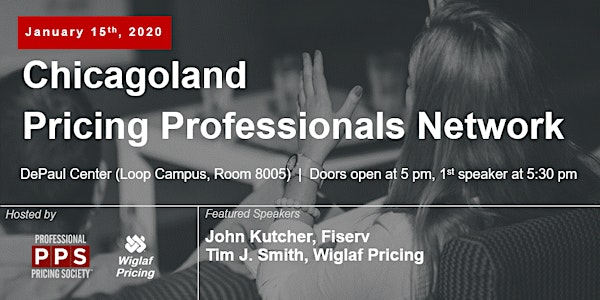 Chicagoland Pricing Professionals Network, January 2020 - Featuring John Ku...
Event Information
Location
DePaul Center
1 East Jackson Blvd
Room 8005 (8th floor)
Chicago, IL 60604
Description
Join the Chicagoland Pricing Professionals Network for conversation and refreshments! This is a great opportunity to help you learn from pricing experts and your peers about the latest in pricing and how things are done in other organizations. Here's what you can expect:
60 minute talk from John Kutcher, Vice President of Pricing at Fiserv

30 minute talk from Tim J. Smith, Founder and CEO at Wiglaf Pricing

90 minutes of networking and refreshments with Chicagoland Pricing Professionals
You will meet pricing professionals, pricing recruiters, pricing consultants, and pricing software providers, as well as peers in sales, marketing, finance, and more.
All are welcome!
---
Featured Speakers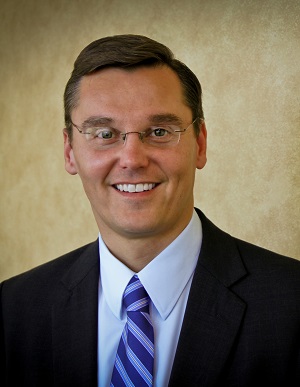 John Kutcher, CPP
Vice President of Pricing, Fiserv
Known for his good rapport with Sales and Product Management, John Kutcher has helped his companies drive bottom line results, improving revenue and profits. He has built and led the pricing function at Fortune 500 companies. Used successfully on multiple continents, John has led one of the largest deployments of value-based pricing software.
John has set pricing strategies and advised executives on price setting and value capture. He has created customized pricing knowledge standards and hands-on pricing immersion programs. And John has been acknowledged in two pricing books: Pricing Done Right: The Pricing Framework Proven Successful by the World's Most Profitable Companies and The Art of Pricing, New Edition: How to Find the Hidden Profits to Grow Your Business.
John currently is Vice President of Pricing for Fiserv (15B USD in revenue). Prior to Fiserv, he spent twelve years in pricing at Fidelity National Information Services, Inc., Metavante Technologies, and the Marshall and Ilsley Corporation (BMO Financial Group). John studied pricing strategy and tactics at the University of Chicago. He holds a bachelor's degree from Marquette University and is a Certified Pricing Professional (CPP) and member of the Professional Pricing Society.
John lives in Wisconsin and serves on the finance committee of a local not-for profit organization that serves people with disabilities.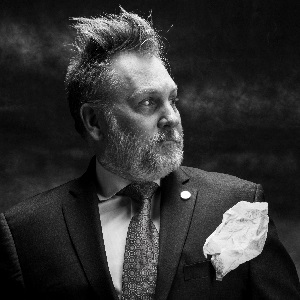 Tim J. Smith
Founder and CEO, Wiglaf Pricing
Adjunct Professor of Marketing, DePaul University
At Wiglaf Pricing, Dr. Smith is helping executives manage price better through consulting, workshops, books, and other media. He provides productized and actionable consulting services for firms of many sizes and across many industries. He has been a keynote speaker and workshop leader on a variety of pricing topics to professional audiences across the globe. Along with his work at Wiglaf and teaching at DePaul, he is the author of Pricing Done Right (Wiley 2016) and Pricing Strategy (Cengage 2012) and editor of the Wiglaf Journal.
Smith began his career as a research scientist in quantum mechanics before his interest in transferring technological advances to societal implementations led to pursuits in business strategy. His focus on pricing is a natural culmination of his deep love of mathematics and his orientation toward capturing profitable customers.
As well as serving as the Academic Advisor to the Professional Pricing Society's Certified Pricing Professional program, Dr. Smith is a member of the American Marketing Association, Business Marketing Association, and American Physical Society. He holds a BS in Physics and Chemistry from Southern Methodist University, a BA in Mathematics from Southern Methodist University, a PhD in Physical Chemistry from the University of Chicago, and an MBA with high honors in Strategy and Marketing from the University of Chicago Booth School of Business.
---
Sponsors

Pricefx is the global leader in holistic price optimization, management, and realization software. Our platform is the only 100% Cloud Native SaaS solution that is fast to implement, flexible to configure, and friendly to buy, learn, and use.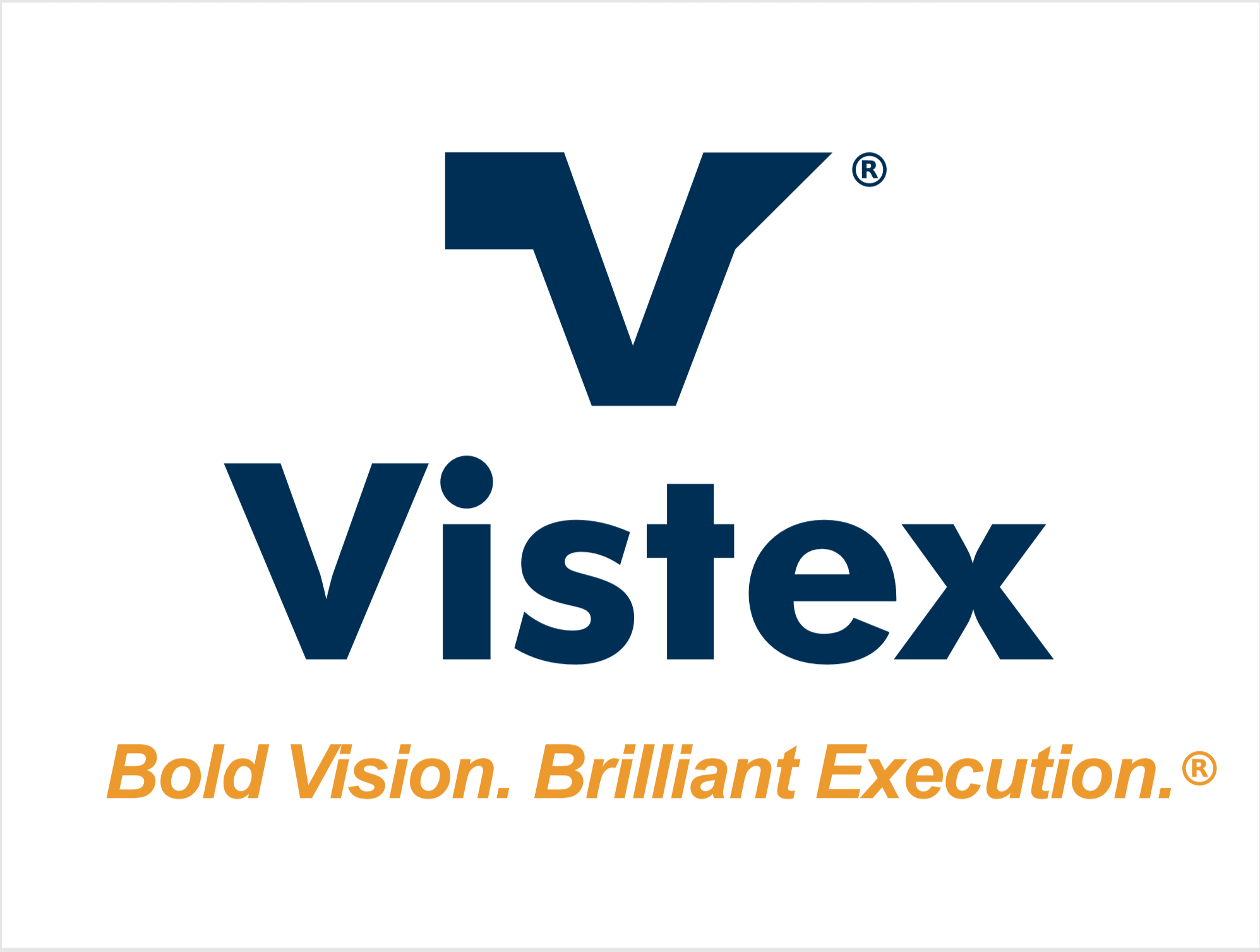 Manage your Go-To-Market® programs for pricing, incentives, rebates, and claims for unprecedented visibility into program performance that helps drive revenue, control cost, minimize leakage, and streamline processes.

Wiglaf Pricing is a boutique consultancy for your organization's pricing strategy. Executives seek out Wiglaf Pricing to make core pricing decisions in the face of uncertainty. We deliver results that matter. Wiglaf Pricing is Helping Executives Manage Price Better.™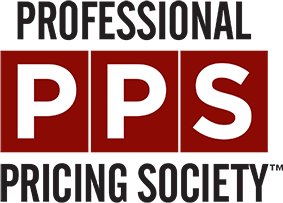 The Professional Pricing Society's mission is to nurture a growing community of pricing professionals committed to disseminating pricing expertise throughout the business world. We do this by providing a multi-platform forum through which exceptionally talented and creative experts can exchange cutting edge pricing strategies, tactics and technology. In short, we connect great ideas with great people.
Date and time
Location
DePaul Center
1 East Jackson Blvd
Room 8005 (8th floor)
Chicago, IL 60604