Chicagoland Pricing Professionals Network, January 2020 - Featuring Atanu D...
Description
Join the Chicagoland Pricing Professionals Network for conversation and refreshments! This is a great opportunity to help you learn from pricing experts and your peers about the latest in pricing and how things are done in other organizations. Here's what you can expect:
60 minute talk from Atanu Deb Baruah, Strategic Pricing at General Electric

30 minute talk from Tim J. Smith, Founder at Wiglaf Pricing

90 minutes of networking and refreshments with Chicagoland Pricing Professionals
You will meet pricing professionals, pricing recruiters, pricing consultants, and pricing software providers, as well as peers in sales, marketing, finance, and more.
All are welcome!
Featured Speakers
Atanu Deb Baruah
Strategic Pricing, General Electric
Tim J. Smith
Founder, Wiglaf Pricing
Sponsors

Wiglaf Pricing is a boutique consultancy for your organization's pricing strategy. Executives seek out Wiglaf Pricing to make core pricing decisions in the face of uncertainty. We deliver results that matter. Wiglaf Pricing is Helping Executives Manage Price Better.™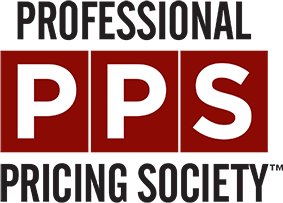 The Professional Pricing Society's mission is to nurture a growing community of pricing professionals committed to disseminating pricing expertise throughout the business world. We do this by providing a multi-platform forum through which exceptionally talented and creative experts can exchange cutting edge pricing strategies, tactics and technology. In short, we connect great ideas with great people.