Chicago Oracle Users Group Meeting with Nitin Vengurlekar and Rich Niemiec - Sponsored by Viscosity

Tuesday, August 8, 2017 from 9:30 AM to 3:00 PM (CDT)
Event Details
Please come join the Chicago Oracle Users Group for our next meeting on Tuesday, August 8th from 9:30 AM - 3:00 PM with co-founder and CTO of Viscosity North America, Nitin Vengurlekar and Chief Innovation Officer of Viscosity North America, Rich Niemiec!
This meeting will be sponsored by Viscosity North America at the Prairie Center for the Arts in Schaumburg.  This will be a knowledge packed all day session!
Lunch will be served and we will have raffle prizes at the end of the meeting. 
---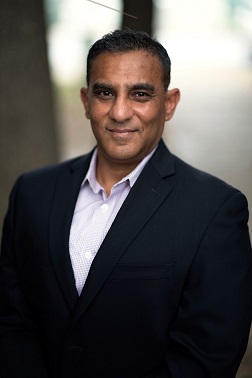 Nitin Vengurlekar is the co-founder and CTO of Viscosity North America. At Viscosity, Nitin is responsible for Service delivery, Partner relationship and end-2-end solution architecture. Nitin's main emphasis has been on virtualization, Oracle Engineered Systems, Hyper-Converged Systems, and Public/Private Database Cloud implementations.
Nitin is a well-known Oracle technologist and speaker in the areas of Oracle Storage, high availability, Oracle RAC, and private database cloud. He is the author of Database Cloud Storage, Oracle Automatic Storage Management, and the Data Guard Handbook. He has also written many papers on storage, database internals, database tuning, and served as a contributor to Oracle documentation as well as Oracle education material.
Prior to joining Viscosity, Nitin worked for Oracle for more than 18 years. The key areas across those years included:
·   Database Cloud Architect/Evangelist in Oracle's Cloud Strategy Group in charge of Private Database Cloud messaging. 
·   Key member of the Real Application Cluster (RAC) engineering group and RAC Product Management Team. Main emphasis was on ASM, 3rd Party Storage Integration, & RAC integration. 
·   Key member in helping to build & instantiate the Oracle-EMC Joint Escalation Center (JSC). This included support enablement and content generation for the center.
·   Key member of Storage Alliances Team (EMC, NetApp, etc). Produced white papers and presentation with joint collaboration with Storage Partners 
·   Advisory Consultant role in Oracle Gold and SSC Support
With more than 28 years of IT experience, including OS390 Systems Programming, Storage Administration, System and Database Administration, Nitin is a seasoned systems architect who has successfully assisted numerous customers in deploying highly available Oracle systems.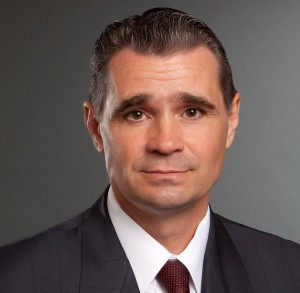 Rich Niemiec is the current Chief Innovation Officer of Viscosity North America. Rich is an Oracle Ace Director, a world renowned IT Expert, and was a co-founder and the CEO of TUSC, a Chicago-based systems integrator of Oracle-based business solutions started in 1988. Rich has served as President of Rolta TUSC and Rolta EICT.
Rich is the past President of the International Oracle Users Group (IOUG) and the current President of the Midwest Oracle Users Group (MOUG). Rich has architected and tuned many Fortune 500 systems over the past 25 years.
His experience in data processing ranges from teaching to consulting, with emphasis in database administration, performance tuning, project management and technical education. Rich is one of six originally honored worldwide Oracle Certified Masters and advised Oracle development from time to time. In 2017, he authored the Oracle "Oracle12c Performance Tuning Tips & Techniques," an update of his previous 4 Oracle best sellers on Oracle8i, 9i, 10g, and 11i Performance Tuning. Rich was inducted into the Entrepreneurship Hall of Fame in 1998.
---
Agenda
9:30 AM - 10:30 AM

 

 

 

 

Understanding 12cR2 Grid Infrastructure, RAC, and ASM/ACFS


In this session, Nitin Vengurlekar will take a deep-dive into the new features of 12cR2 Grid Infrastructure, RAC, and ASM/ACFS.

 

10:30 AM - 11:30 AM

 

 

 

 

Oracle 12cR2 Multi-Tenant Options


Learn to leverage all the latest features of Oracle 12cR2 that enable the journey to a private, hybrid, or public cloud environment with Nitin Vengurlekar.

 

11:30 AM - 12:00 PM

 

Lunch break

 

12:00 PM - 1:00 PM

 

 

 

Taking advantage of Oracle 12cR2


In this session, Rich Niemiec will tackle Partitioning, encryption, object names, and Monitoring with OEM/APM.

 

1:00 PM - 2:00 PM

 

 

 

Oracle Cloud Structure on 12c Release 2


Learn how to set up your first Cloud database and DBaaS with Rich Niemiec.

 

2:00 PM - 2:45 PM

 

 

 

Basics of Bare Metal Cloud Service Offering


Nitin Vengurlekar discusses the Basics of the BMCS offering and features.

 

2:45 PM - 3:00 PM
Closing Remarks and Raffle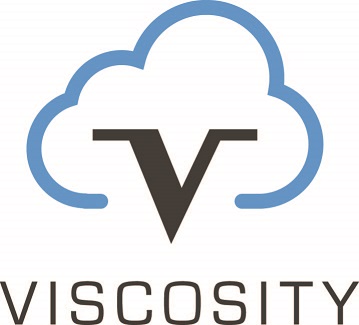 When & Where

Prairie Center for the Arts
201 Schaumburg Court
Schaumburg, IL 60193


Tuesday, August 8, 2017 from 9:30 AM to 3:00 PM (CDT)
Add to my calendar
Organizer
The Chicago Oracle Users Group is comprised of people of many diverse backgrounds who share a common interest in the Oracle Database and related products. Among our members one will find employees of companies large and small, technical experts, novice users and Oracle employees.  Join our group and you will get access to the following:
Free Membership!

Free Meetings!

Free Oracle Knowledge!

Free Networking!

Free Food and Raffles!